Telepresence Robots
You can now use a Double Robotics Telepresence Robot through UNE Libraries!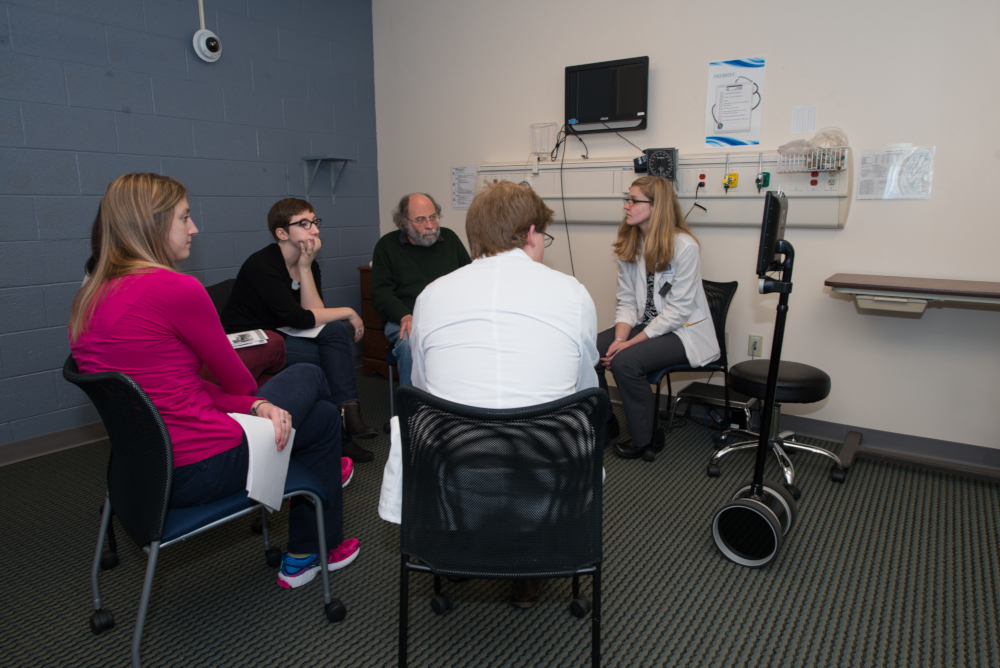 WHAT IS A "TELEPRESENCE ROBOT?"
A telepresence robot is a computer-controlled, mobile device which allows you to interact with others when you aren't able to be physically present.
WHAT ARE THE ROBOTS FOR?
The robots can be used to:
Attend meetings on the other campus if you are not able to travel
Meet with colleagues who are not able to travel to UNE
Attend a class if you can't be physically present
As a traveling mobile sign
To collect survey responses
To observe study subjects
To interact with patients in a clinical setting
Have a great idea on how to use the robots? Let us know!
WHO CAN USE THE ROBOT?
All UNE students, faculty and staff can use the robots.
HOW DO I GET A ROBOT?
Each campus library has one robot. Book a robot by:
HOW LONG CAN I KEEP THE ROBOT?
You'll be emailed an access link giving you control of the robot for up to 24 hours. If you need it longer, ask — use can be extended based on availability.
ANYTHING ELSE I SHOULD KNOW?
The robots are for inside use only
The robot works best when controlled by a laptop or desktop computer using Chrome as your browser
Remote use of the robot works best with a "handler" who can be on site to guide the robot through doors and transport it to and from the library
The robot needs a strong, steady WiFi connection
Before you use the robot for the first time, please review the User's Guide.
For more information, ideas about potential uses and the manufacturer's guide, visit www.doublerobotics.com.
If you have any questions, issues, or would like to set up a tutorial please contact us at (207) 602-3000 or email librarycirc@une.edu.