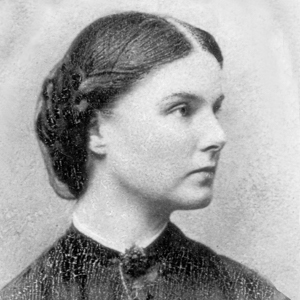 Cathleen Miller, curator of the Maine Women Writers Collection, recently participated in the panel "Beyond Frost: Northern New England Poets in the Archives" at the New England Archivists Conference in Burlington, Vermont. Panelists discussed Frost's dominance in the poetry of New England and explored how place imbues poets' works, what has and has not been collected in archives, and the difficulties in acquiring poetry collections. Through the lens of poetry archives, panelists portrayed Northern New England's diversity and complexity.

As part of the panel, Miller presented on the poetry of Celia Thaxter, whose poems of island life centered her firmly in relationship to the land and sea. The Maine Women Writers Collection's group of Thaxter archival materials was collected primarily through purchase.
Miller also examined some of the challenges faced by literary archives. She discussed the financial obstacles resulting from the scarcity of available materials and addressed the difficulties that archives face in collecting the works of Native writers of the region, a problem that the Maine Women Writers Collection is addressing by building relationships with Wabanaki writers.