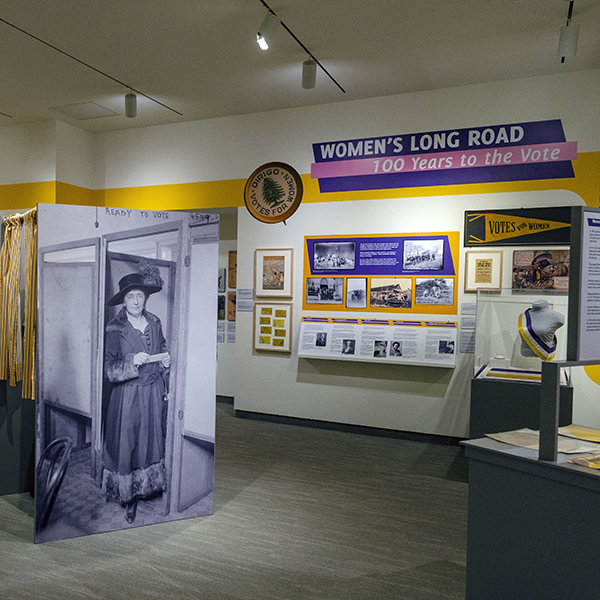 The Maine Women Writers Collection is one of many participating institutions in the Maine State Museum's exhibition commemorating the centennial of Maine's vote to approve suffrage for women. "Women's Long Road – 100 Years to the Vote" features historical photographs, stories about people, documents, and artifacts to explore the wide-ranging efforts by many women (and some men) to gain the voting rights finally guaranteed in 1920 by the 19th amendment to the U.S. Constitution.
The National Woman's Party sash and flag and the "Votes for Women" pennant are artifacts of the many marches and campaigns that suffragists led to rally support around voting rights for women. While we recognize that not all women were granted the right to vote with the 19th amendment, this first step to full voting rights was critically important. We are honored to be a lender for this important exhibition, which will be on display until January 25, 2020.

All around the state, communities are commemorating the suffrage centennial. You can find out more about state-wide events and learn more about the centennial at the Maine Suffrage Centennial website.
And don't forget to register and vote!