Libraries & The Poets Who Love Them
December 1, 2021
6:00 pm - 7:00 pm
Online
A Poetry Reading Sponsored by the Maine Women Writers Collection.
Join four Poet/Librarians in celebration of the union between poetry and libraries.
Julia Bouwsma — Library Director for Webster Library
Margaret Yocom — Founder of the Northern Virginia Folklife Archive
Emma Gibbon — Adult Services Librarian, Topsham Public Library
Jefferson Navicky – Archivist, Maine Women Writers Collection
Wednesday, December 1st, 6-7pm on Zoom Meeting ID: 924 8895 6378 or at www.une.edu/live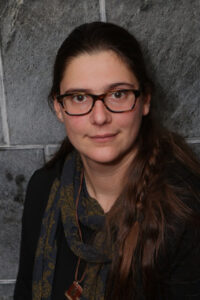 Julia Bouwsma is an off-the-grid homesteader, poet, librarian, and editor, and was recently appointed the sixth Poet Laureate of Maine. Bouwsma is the author of two poetry collections, Midden (Fordham University Press, 2018) and Work by Bloodlight (Cider Press Review, 2017). Honors she has received include the 2019 and 2018 Maine Literary Awards for Poetry Book, the 2016-17 Poets Out Loud Prize, and the 2015 Cider Press Review Book Award. She serves as the Library Director for Webster Library in Kingfield, Maine and is currently teaching in the Creative Writing department at the University of Maine at Farmington.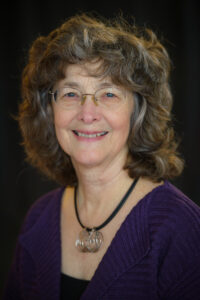 Margaret Yocom searched libraries across the world as she wrote ALL KINDS OF FUR: Erasure Poems & New Translation of a Tale from the Brothers Grimm (Deerbrook Editions 2018). She founded the Folklore Studies Program and the Northern Virginia Folklife Archive of George Mason University where she taught for 36 years. A resident of Farmington, she has also written on Inuit storytelling in northwest Alaska and on the folk arts of Rangeley's logging community.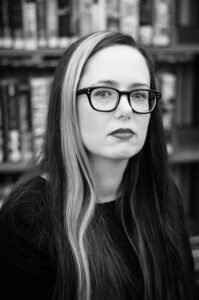 Emma J. Gibbon is an award-winning horror writer, Rhysling-nominated speculative poet, and librarian. Her debut fiction collection, Dark Blood Comes from the Feet, was one of NPR's best books of 2020, and won the Maine Literary Book Award for Speculative Fiction. Her poetry has been published in Strange Horizons, Pedestal Magazine, and Kaleidotrope among others. Emma lives with her husband, Steve, and three exceptional animals: Odin, Mothra, and Grim, in a spooky little house in the woods. She is a member of the Horror Writers Association, and the Science Fiction & Fantasy Poetry Association.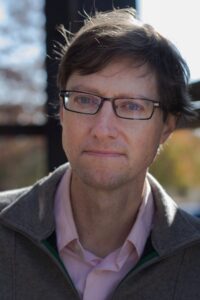 Jefferson Navicky was born in Chicago, and grew up in Southeastern Ohio. He is the author of Antique Densities: Modern Parables & Other Experiments in Short Prose (2021), as well as the poetic novel, The Book of Transparencies (2018), and the story collection, The Paper Coast (2018). He has been awarded a Maine Arts Commission grant, two Maine Literary Awards, and was the 2019 winner of the Maine Postmark Poetry Contest. Jefferson is the Archivist for the Maine Women Writers Collection, and lives Freeport with his wife, dog, cats, and chickens.