Out of the fog: Retracing the Path to Greenland
October 25, 2018
7:00 pm
MWWC Reading Room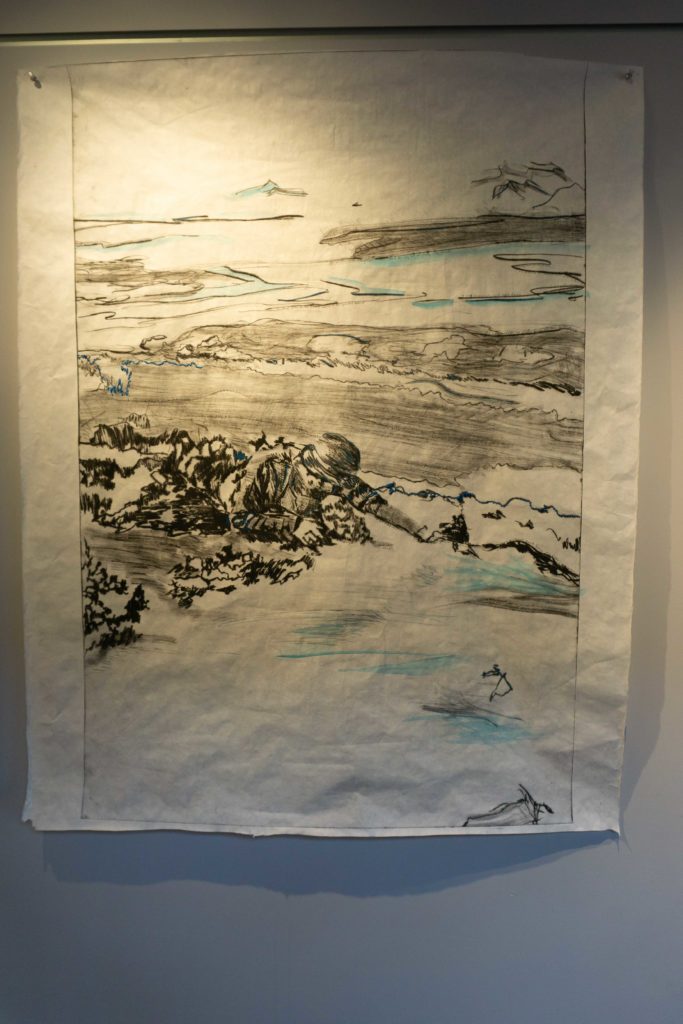 Pairing Iceblink, a project by artist Carrie Scanga, with the archival source materials from Marie Peary Stafford's papers that inspired Scanga's work, this exhibit explores the personal and societal projections of spiritual aspirations onto the Arctic landscape. Stafford's return to the land of her birth as an explorer in 1932 is documented in her journals and scrapbooks, the details of which inform Iceblink, work that follows Stafford's gaze across the ice.

During the opening, Cathleen Miller and Carrie Scanga will read passages from Stafford's journal and related text to illuminate the prints and objects on display.
Part of the Making Migration Visible/Traces, Tracks & Pathways initiative.

BIOGRAPHY
Carrie Scanga is a multi-disciplinary artist whose installations and works on paper reflect on personal mythologies, examine nostalgias for place and identity, and engage theories from ecology, architecture and design.
Scanga attended Bryn Mawr College as an undergraduate and earned an MFA in Printmaking from University of Washington. She has held solo exhibitions in Berlin, Kansas City, Houston, St. Louis, and Philadelphia among other locales. Her work has been included in group exhibitions in commercial galleries, artist-run spaces, and museums, including the Portland Museum of Art, the Kingston Museum of Contemporary Art, PLUG Projects, Islip Art Museum, and Tiger Strikes Asteroid. Fellowship awards from the Pollock Krasner Foundation, the Fine Arts Work Center in Provincetown, the New York Foundation for the Arts, The MacDowell Colony, Sculpture Space, Blue Mountain Center, and Fundación Valparaíso have supported the development of her work. Currently based in Maine, she is an Associate Professor at Bowdoin College where she also directs the Marvin Bileck Printmaking Project visiting artist program.
RECEPTION
Opening reception: October 25, 2018 at 7:00 pm.