A Mountain Rises: The Art of Katahdin
July 31, 2013 - October 27, 2013
Portland Campus Art Gallery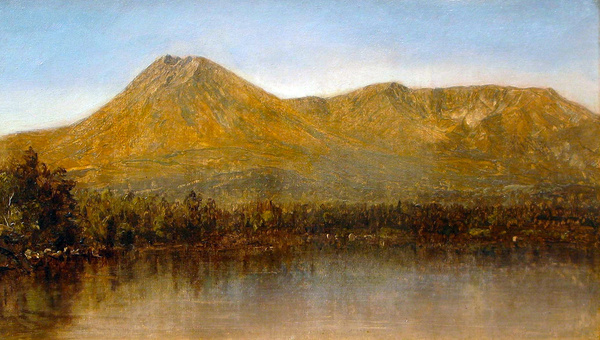 Co-curators David Little and Stephen Halpert mounted an exhibition of approximately 80 historic and contemporary works of art that represented Mount Katahdin and surrounding region. Included were works by Sanford Gifford, Jervis McEntee, James Fitzgerald, Marsden Hartley, Carl Sprinchorn, Maurice "Jake" Day, Vincent Hartgen, William Kienbusch, and many living artists, including Susan Siegel, Michael Boardman, Sam Cady, Alice Spencer, Elaine Crossman, David Little and Siri Beckman.
David Little is a landscape painter and the author of Art of Katahdin, published by Down East Books this spring. Little attended the Skowhegan School of Painting and curated the exhibition Taking Different Trails: The Artist's Journey to Katahdin Lake, at the Bates College Museum of Art in 2008.
Stephen Halpert, UNE Professor Emeritus of English and film, is the UNE Art Gallery Curator as well as the Director of "Movies at the Museum" at the Portland Museum of Art.