ZERO ~los desplazados de Colombia, photography in black and white
January 26, 2017 - March 1, 2017
Biddeford Campus Art Gallery
BY PHOTOGRAPHER ROBERT PENNINGTON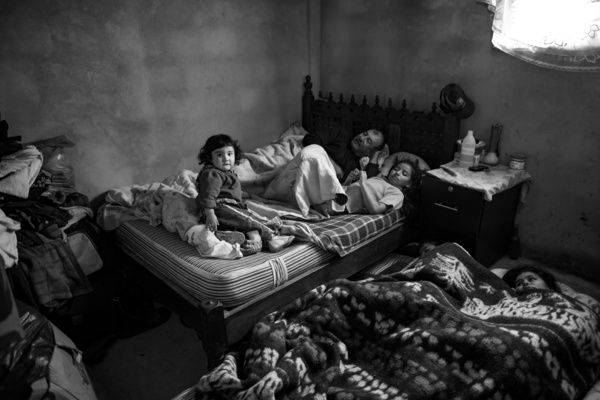 The University of New England's Biddeford Campus Ketchum Library Art Gallery is pleased to announce a new exhibition, ZERO ~ los desplazados de Colombia, photography in black and white by Robert Pennington, running from January 26 through March 1, 2017.
ZERO is an intimate study that examines the lives of Colombia's desplazados (displaced). It is a story about people; those who are disenfranchised and often invisible.
Latin America's oldest democracy is home to the world's longest-running civil war. And, after more than 52 years of conflict, currently has 6.9 million internally displaced persons — more than any other country on the planet. Equally disturbing is that no one knows! ZERO gives face and voice to los desplazados de Colombia. It is an exploration of life after displacement, a story about courage, resilience and the willingness to begin anew.
The title, ZERO, surfaced while researching Colombia's history with social stratification (16c.) and its current system of estratos (strata), which ranks people from six (highest) to one (lowest). The system was introduced in the 1980's as a way to identify and provide essential services at affordable rates to the poor. A system once designed to help poor communities has instead marginalized an entire class of Colombians. On one of my first trips to the barrio of Altos de la Florida in Soacha, I met un desplazado who said to me, "I am strato ZERO!"