My Creativity Heals Myself and Others: Martha A. Hall's Artists' Books
August 27, 2018 - December 14, 2018
Biddeford Campus Art Gallery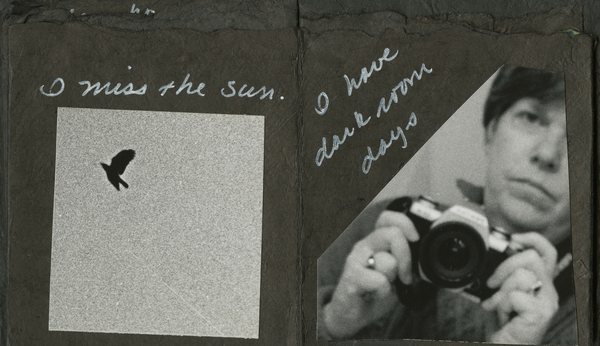 Martha Hall's artists' books explore the experience of living with cancer and the frustrations and vulnerabilities inherent in living with chronic, life-threatening illness. Hall hoped to use her books to create dialogue with health care providers and students in health professions training. Hall's books draw the reader in to share the deepest fears and greatest discoveries that come with facing one's mortality. Her books are intimate and vulnerable, joyful and angry, bold and purposeful. Martha Hall's books hold the power and vibrancy of her voice and, even after her death, remain with us as her legacy.

Martha A. Hall was an artist who made her home in Orr's Island, Maine. She was first diagnosed with breast cancer in 1996 and found strong partners in her doctors. Martha Hall died in December 2003. UNE's Maine Women Writers Collection holds many of Martha Hall's artists' books and a significant collection of her personal papers.
In conjunction with this exhibition, UNE's Maine Women Writers Collection will be hosting a one-day symposium on September 13, 2018 in Biddeford entitled, "Tell Me What Hurts: Storytelling and the Healing Arts," for which Martha Hall's work is the touchstone.