Opening for Rose Marasco: Camera Lucida
June 23, 2023
4:00 pm - 7:00 pm
Portland Campus Art Gallery
June 23-October 8, 2023
Opening reception: Friday, June 23, 4:00 p.m. – 7:00 p.m.
Book event: Thursday, September 7, 5:00 p.m. – 7:00 p.m.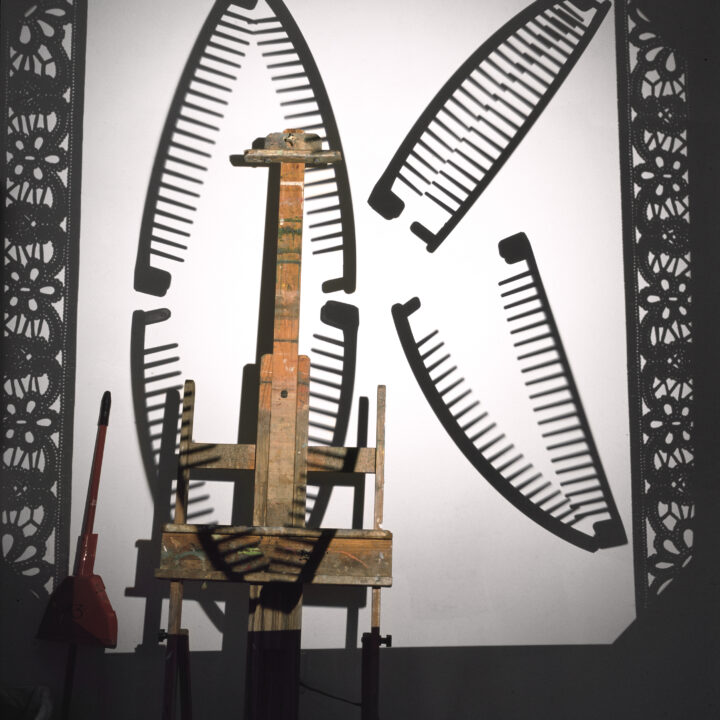 Selected Images
Rose Marasco, a major voice in the world of contemporary photography, is celebrated in the solo exhibition "Rose Marasco: Camera Lucida" opening Friday, June 23 at the University of New England Art Gallery in Portland.
A collaboration between the Stephen K. Halpert Collection of Photography and the Maine Women Writers Collection at UNE, the show marks the cooperative acquisition of several of Marasco's major works. "Camera Lucida" also celebrates the publication of Marasco's monograph "At Home," published by OSMOS Books, and will feature new work and ephemera as well as work from her groundbreaking series "Projections" and "Domestic Objects."
"Marasco's practice embodies a writerly drive toward a narrative that generates emotion rather than sentimentality; her work inhabits a space in which we can transcend the doldrums of the everyday while remaining anchored in the psychic resonance of familiar objects," remarked Hilary Irons, director of Galleries and Exhibitions at the University of New England. "Looking deeply into small moments and taking a wide view of large topics, Marasco's sense of invention, surprise, and humor drives this work in a way that speaks to the human desire to make something transcendent out of the flotsam and jetsam of life."
Rose Marasco is a prolific photographer and award-winning educator. She is a distinguished professor emerita at the University of Southern Maine (USM), where she spearheaded development of the photography department and taught for 35 years. Prior to this, Marasco initiated the photography department at Munson Williams Proctor Arts Institute in her hometown of Utica, New York.
Marasco's career retrospective, entitled "index," at the Portland Museum of Art was nationally featured in Hyperallergic, The New York Times, The Boston Globe, American Photo Magazine, Down East Magazine, and numerous regional publications throughout New England.
She has mounted 25 solo shows at several prestigious venues, including the Houston Center for Photography; Université de Bretagne Occidentale in Brest, France; Meredith Ward in New York City; the Sarah Morthland Gallery in New York City, where she staged three solo shows; and The Farnsworth Museum of Art, among others.
Marasco holds a Bachelor of Fine Arts from Syracuse University and a Master of Fine Arts from the Visual Studies Workshop in Rochester, New York, where she studied with Nathan and Joan Lyons.