January 21-June 3, 2022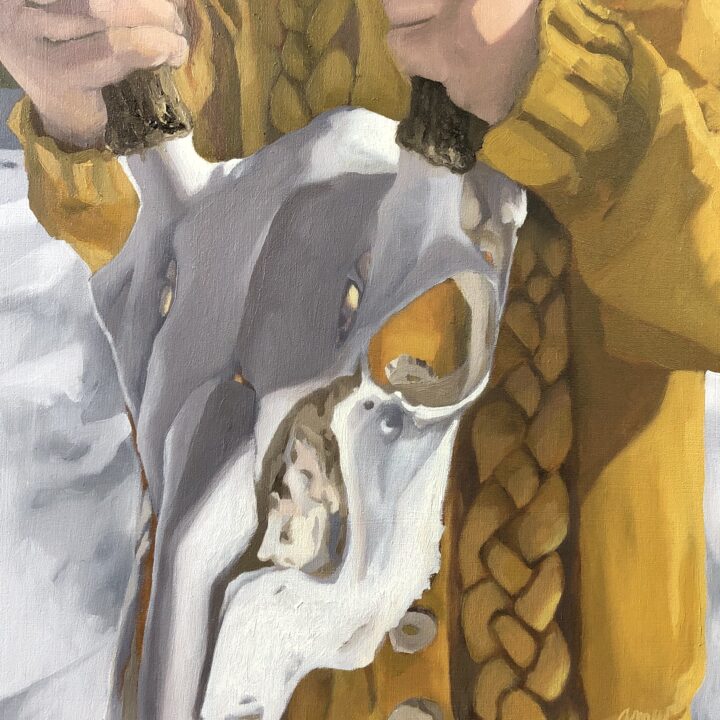 Bright Horizon
Featuring work by artists from across the North Atlantic Region and writing from our community, this exhibit highlights a cross-section of artwork and voices from the region.
Featuring the artwork of Diana Furukawa, Ingunn Milla Joergensen, Alice Jones, and Adele McFarlane Wile, the paintings, photography, and text in Bright Horizon will explore what it means to have a personal connection to place in the North Atlantic. Bright Horizon is presented in collaboration with UNE North: The Institute for North Atlantic Studies at UNE.
"In the North Atlantic, where for centuries cultures have carved out a niche in a harsh and beautiful landscape, it is important to remind ourselves of our role as part of a larger whole," says Holly Parker, director of UNE North and assistant professor in the School of Marine and Environmental Programs. "This exhibit shows how vital sense of place is for us to be gentle stewards of our environments."
The accompanying text panels, with perspectives from community members across UNE, touch on questions about what place can mean: What does "place" mean to you? What do you consider to be your own environment, or your own ecosystem? Can you describe how you sense into, make sense of, and use your senses to map out your place in this world? We hope viewers will be moved to ask themselves the same questions, here in the North Atlantic Region at UNE.