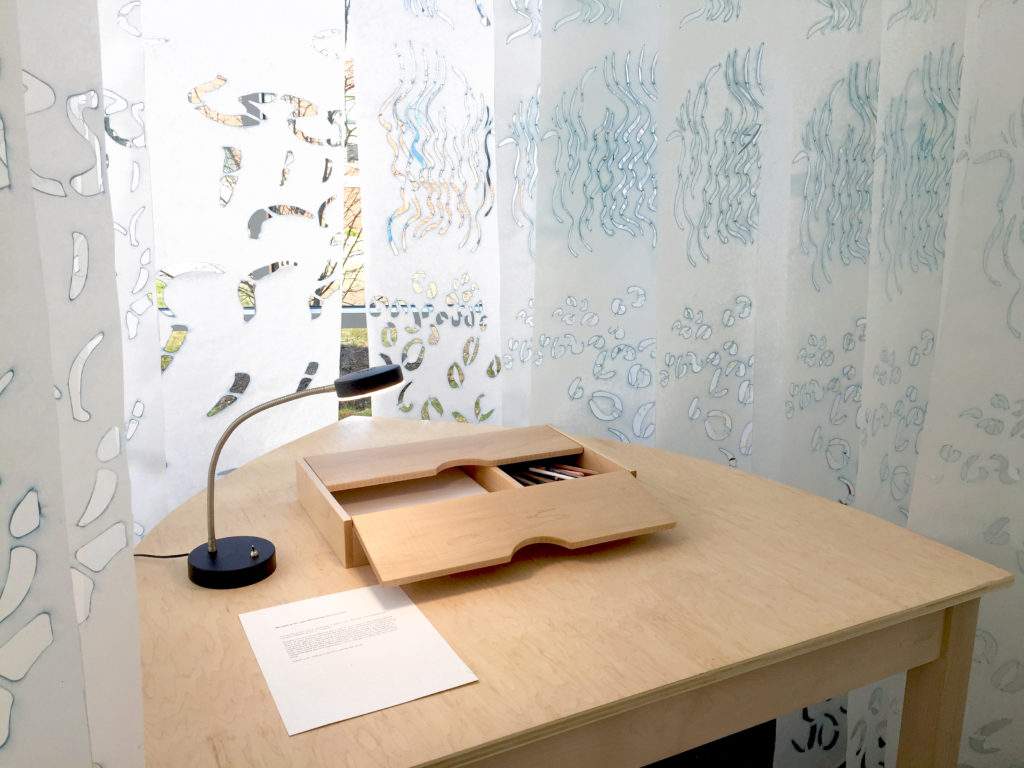 The coronavirus pandemic has necessitated the closing of theaters, cafes, clubs, bookstores, libraries, performance spaces, art galleries, and other gathering places across the U.S. and around the world, bringing much of our cultural life to a screeching halt. It has sparked endless debate over what activities are deemed essential to a functioning society.  To gallery director Hilary Irons, art plays an essential role in a time of crisis.

"Art allows us to address things that are overwhelming or frightening or that exist outside of our normal framework for confronting problems and experiences," she says. "In a situation like this, we need all of the different avenues that we can get our hands on to really live through this experience and bring meaning to it."
To that end, Irons and filmmaker John Fireman created virtual gallery tours to offer an experience of the work in The House of the Soul in the Portland campus gallery and SANCTUARY in the Biddeford campus gallery, which are currently closed to the public. These video tours open the galleries to many more visitors than could have come in person, expanding the reach of the UNE Art Galleries beyond our region.
Images and videos of the exhibits are also available on the Portland campus exhibits page and the Biddeford campus exhibits page.

Read the full story about this project.