Exhibits
Current Exhibit
Tenacious
Curated by Tilly Laskey.
February 10-June 11, 2023
Opening reception: Friday, February 10, 4:00 p.m. – 7:00 p.m.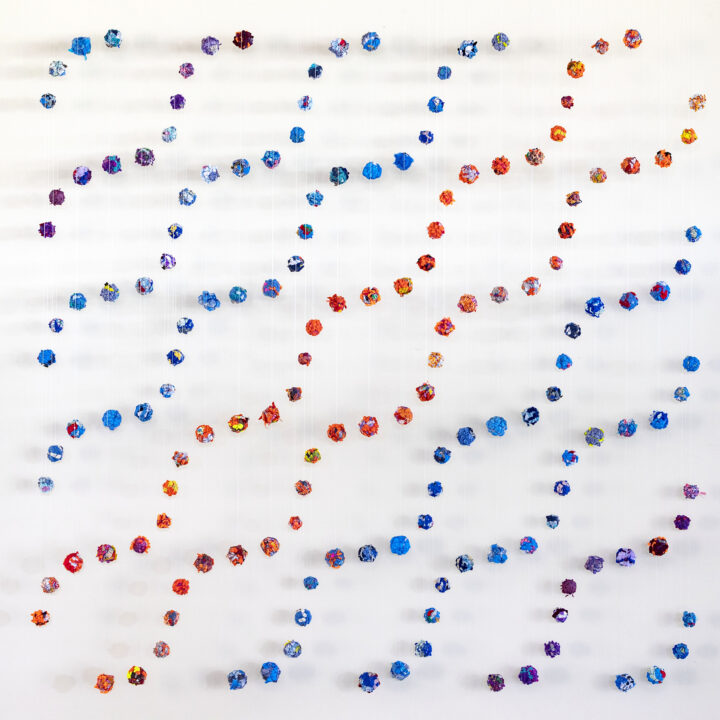 Selected Images
Featuring work by James Graham, Karen Jelenfy, James Bradley Marshall, and Ian Trask, "Tenacious" focuses on non-objective abstraction as a generative visual language. The artwork is contextualized through process, with themes of aging, chronic illness, mental health, and the artist's response to these challenges through the activity of artmaking.
"The work in Tenacious responds to our ever-changing world, reflecting each artist's unique perspectives—some inhabiting a body that is changing, or processing environmental crises and current events. The labor-intensive processes of oil painting, mark making with pencils, layering glue onto paper or binding cast-off materials into sculptures, are methods to seek balance—both in creating the finished work, and for the individual well-being of the artists. Relying on lines, shapes, colors, forms, and gestural marks to convey ideas, the work of Graham, Jelenfy, Marshall, and Trask finds whimsy and beauty in adversity—it is tenacious."
–Tilly Laskey, 2023