Exhibits
The House of the Soul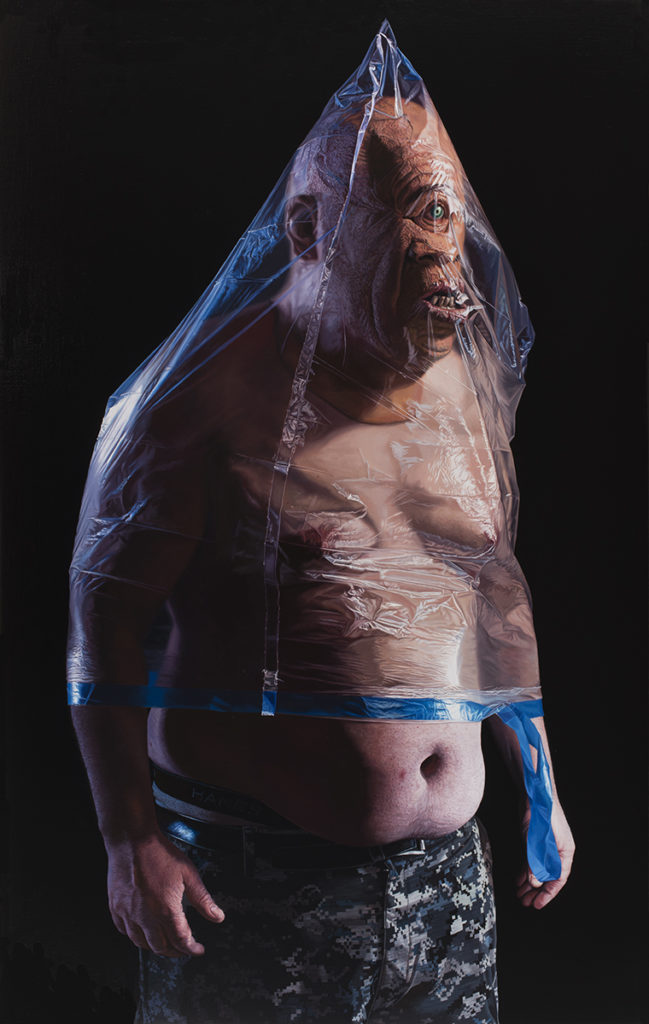 The UNE Art Gallery on the Portland Campus has been an important part the university and the Maine art scene since 1977, serving as a vital connecting bridge between the diverse intellectual worlds represented in the academic community and beyond.
Looking at visual art allows us to open up to the process of being confronted with expansive questions rather than secure answers. It allows open-ended thought to be creative, generative, and innovative, rather than threatening or limiting.
"The House of the Soul" is the 2020 spring exhibit at the UNE Art Gallery on the Portland Campus. Conceived as an exhibit honoring UNE's strong medical science traditions, the show juxtaposes medical and anatomical drawing with more experimental figuration. It opens up questions around embodiment and representation.
The COVID-19 crisis has made these questions of medicine, the body, and how we envision our own embodiment urgent in an unexpected way. The narrative of the show has grown to encompass our growing awareness of our bodies' vulnerability and resilience in this strange and unsettling time.
"The House of the Soul" helps us reconcile the blunt fact of the body with the limitlessness of the imagination.
February 21–July (tba) 2020 at the University of New England Gallery, Portland Campus, 716 Stevens Avenue, Portland, Maine
Opening Reception Friday, February 21, 5 – 7 p.m.
This exhibition is sponsored by InterMed and Delta Dental
Featuring:
Anoushé Shojae-Chagorvand
Baxter Koziol
Ben Spalding
Bianca Beck
Evelyn Kok
Gretchen Halpert
Oran Suta
Philip Brou
Reggie Burrows Hodges
Stephen Burt
Curated by Hilary Irons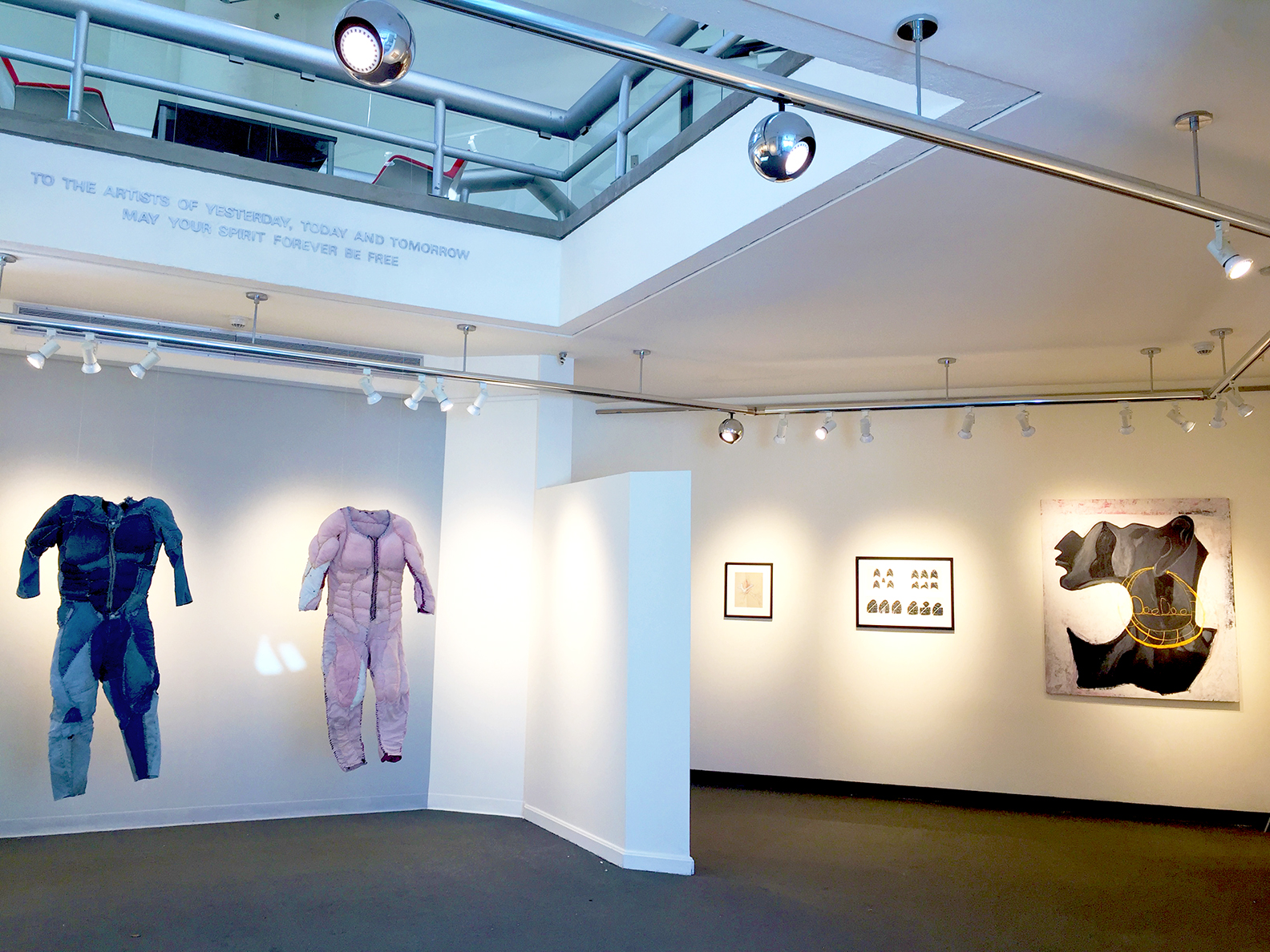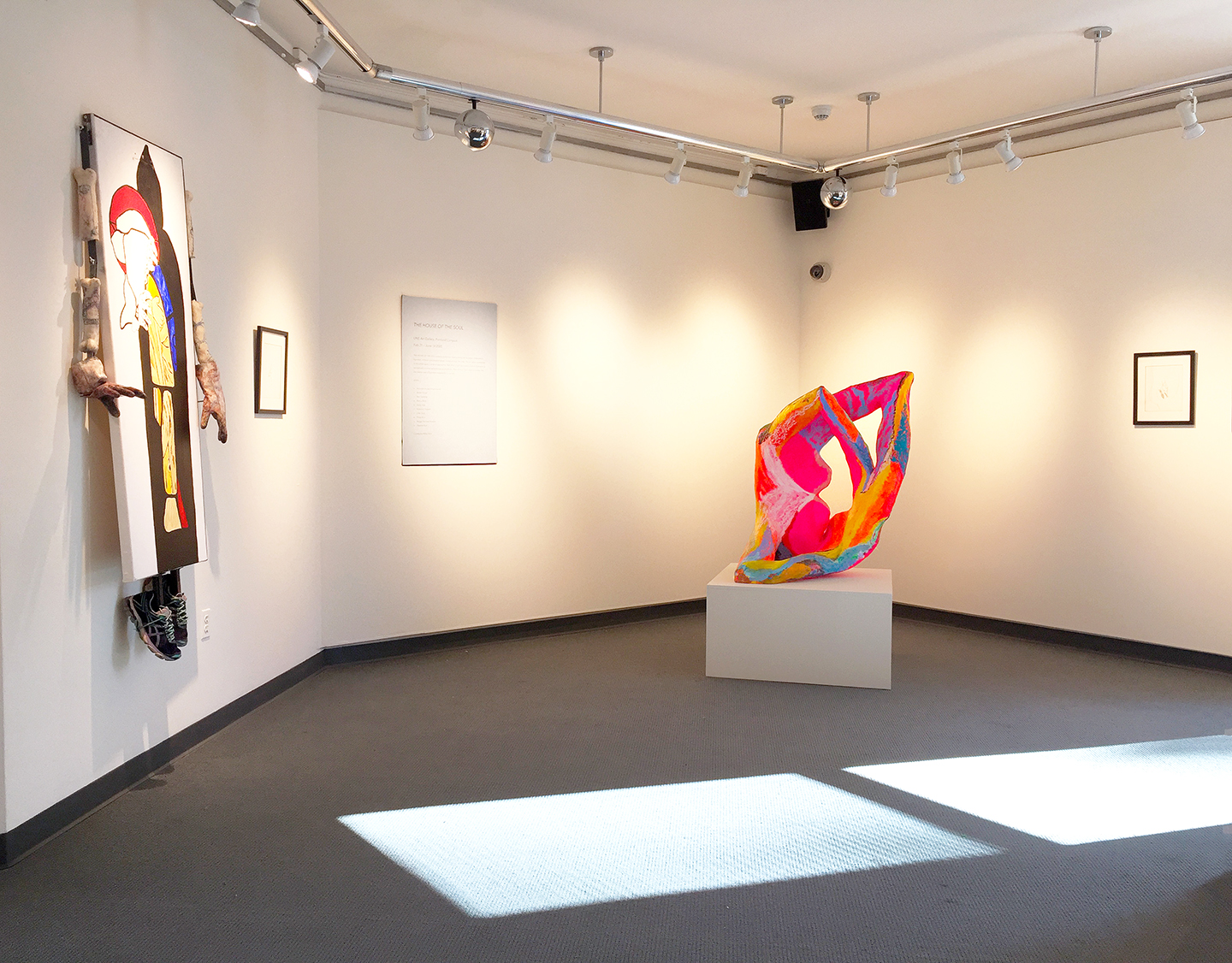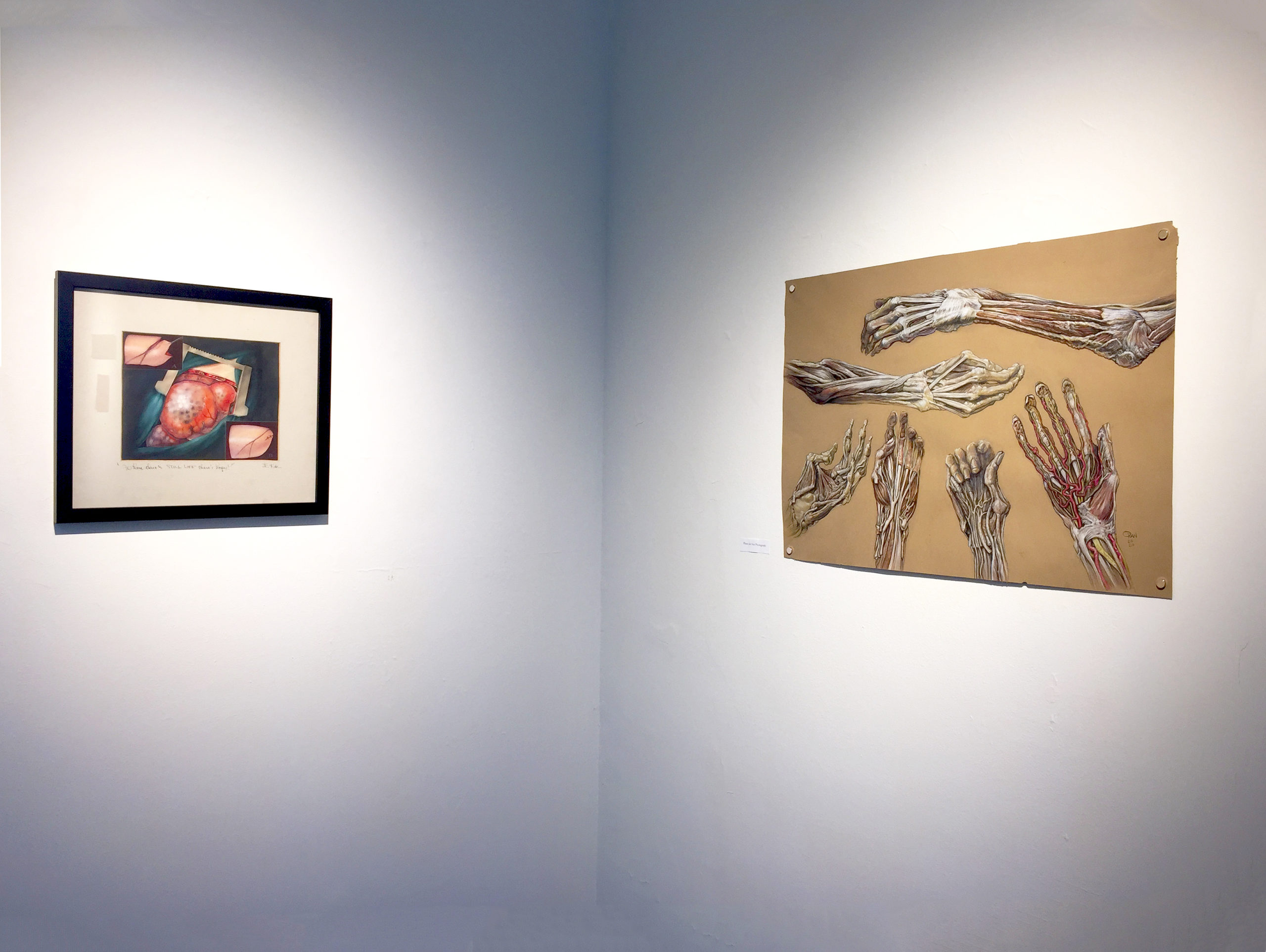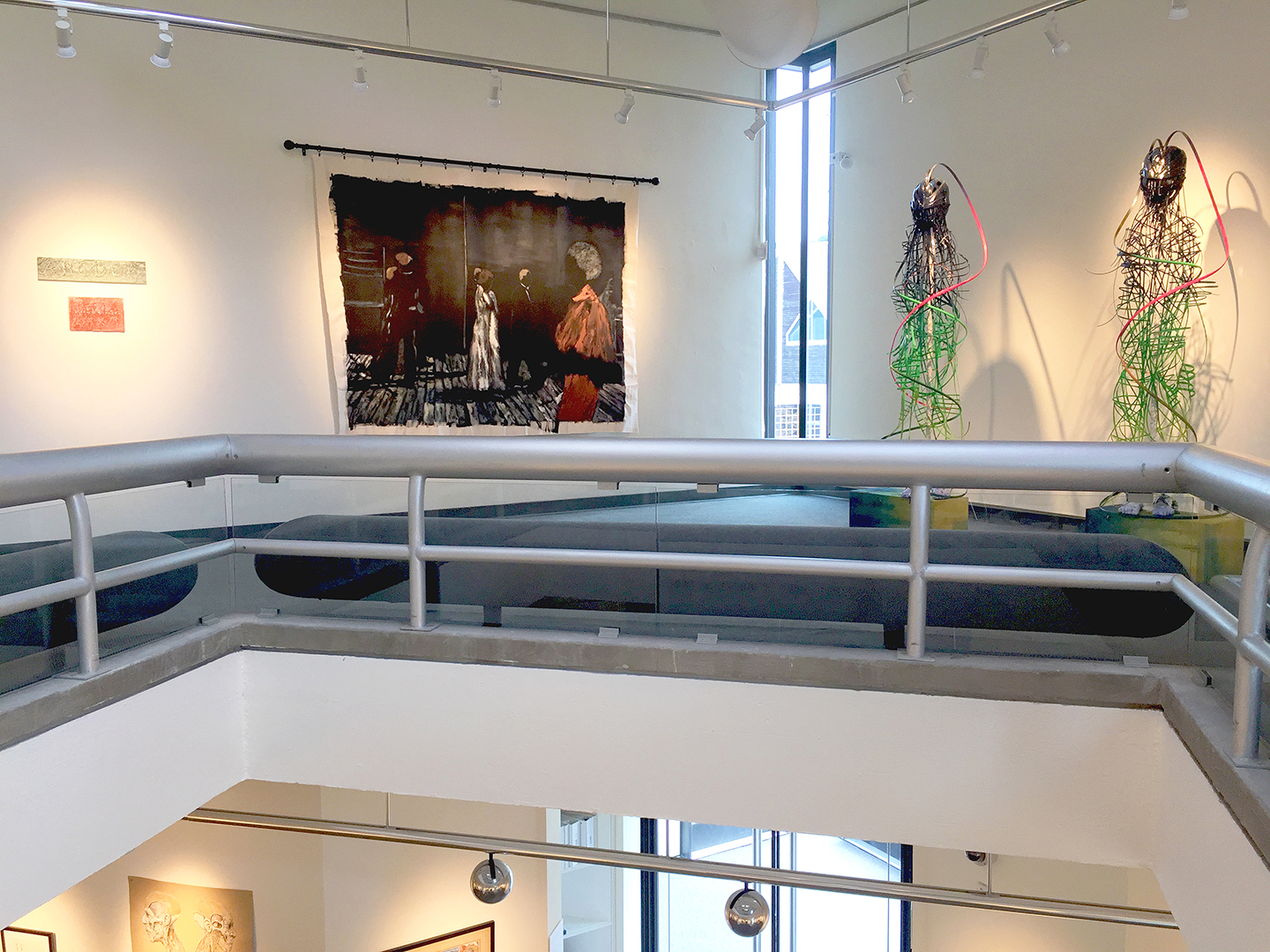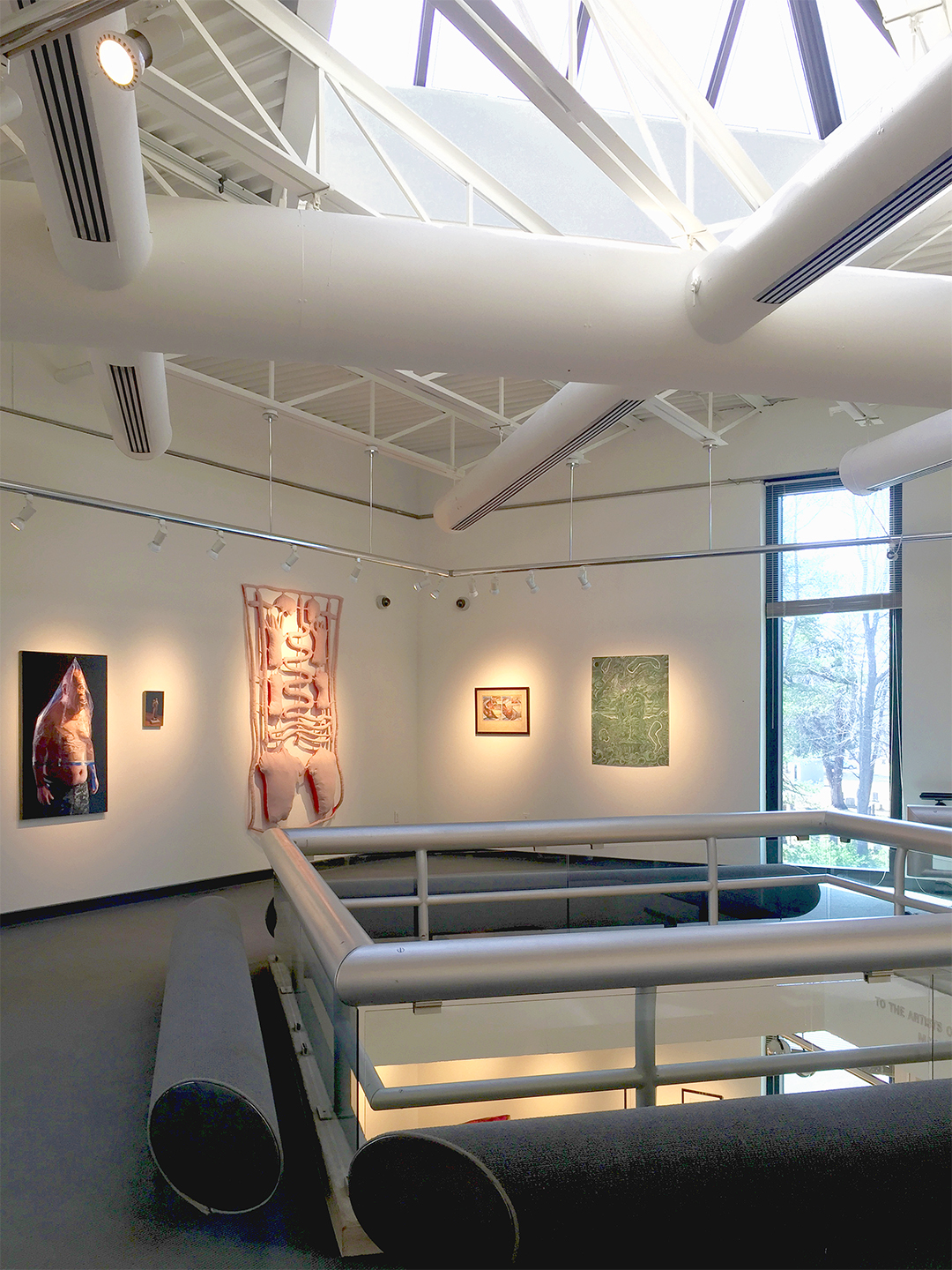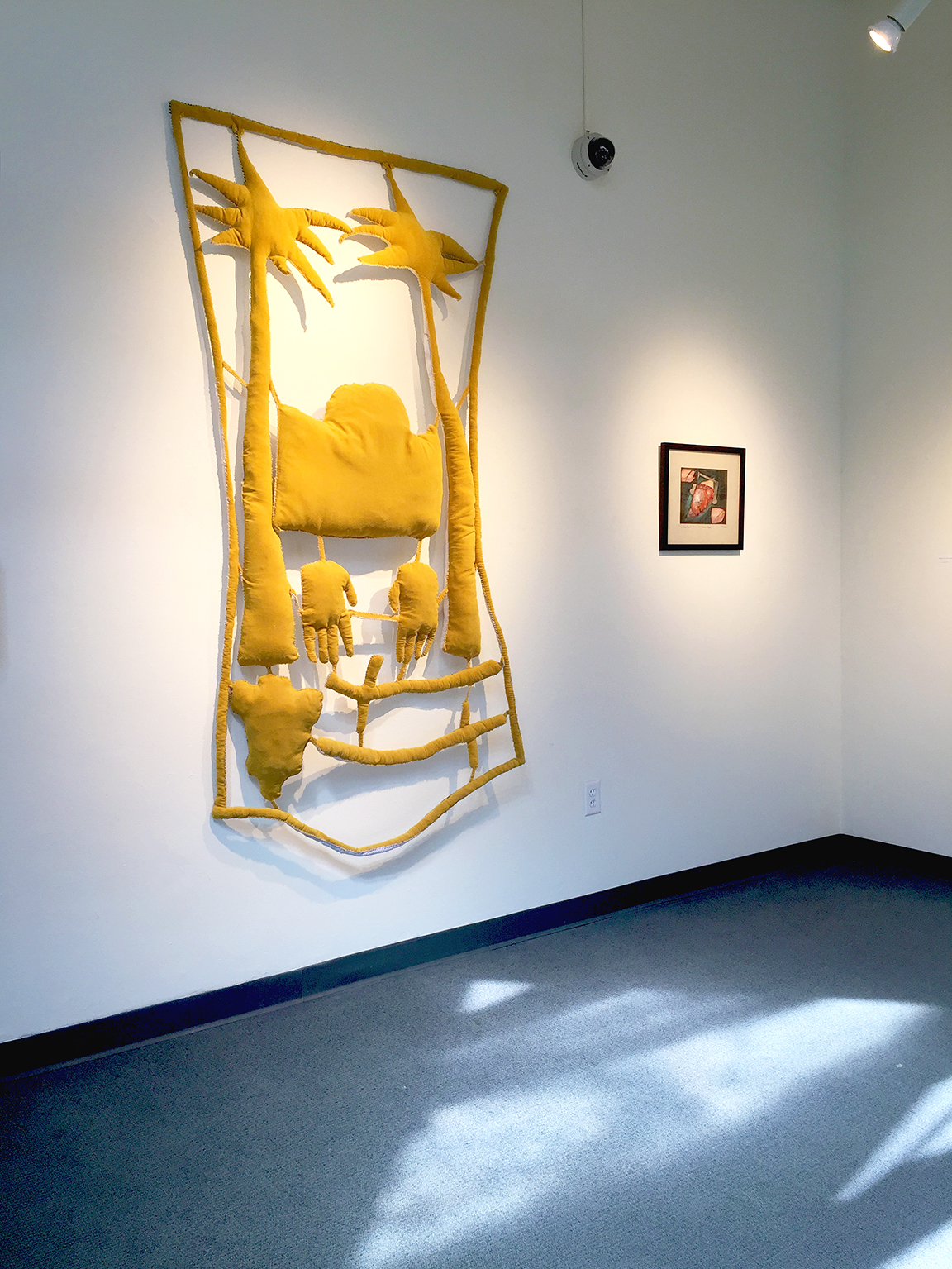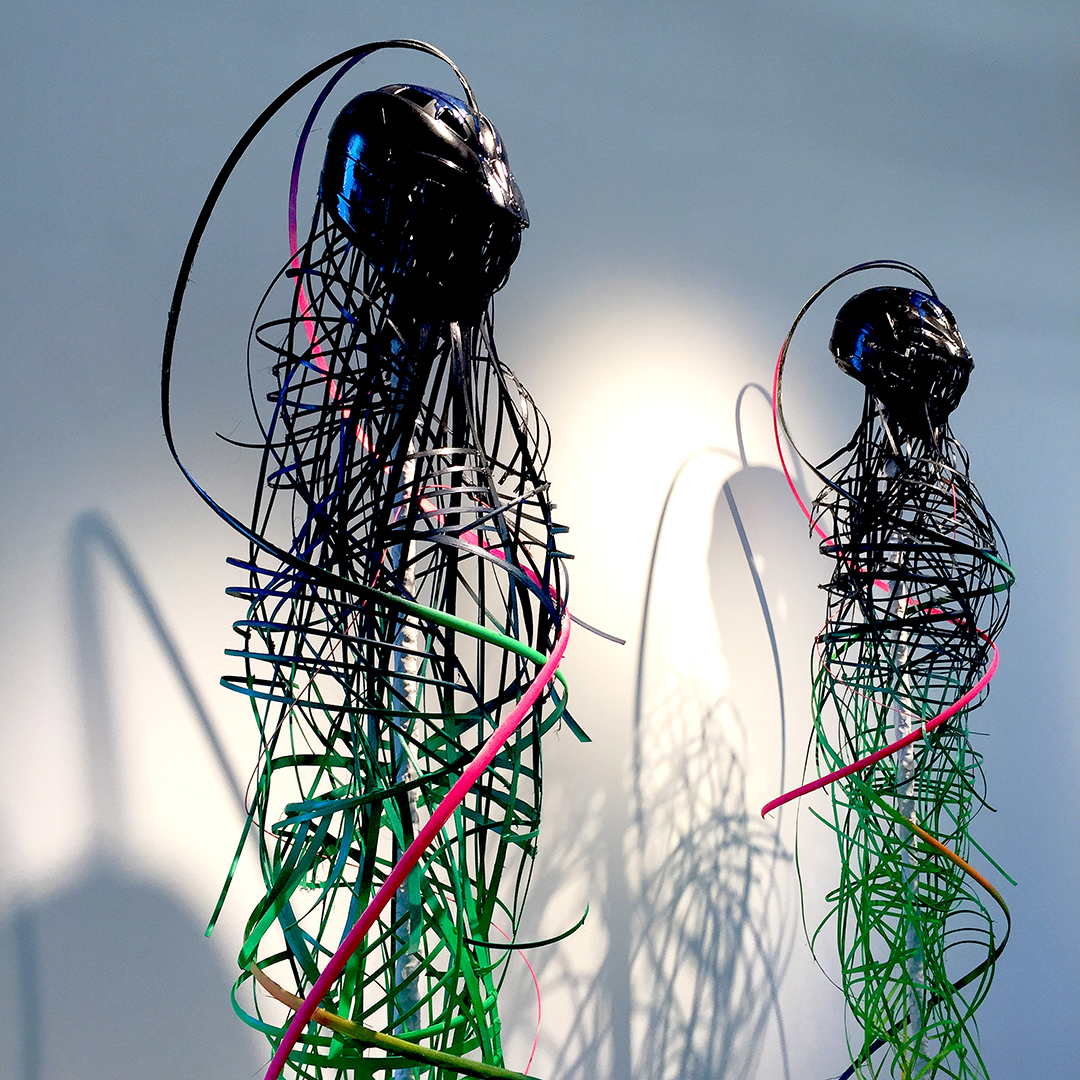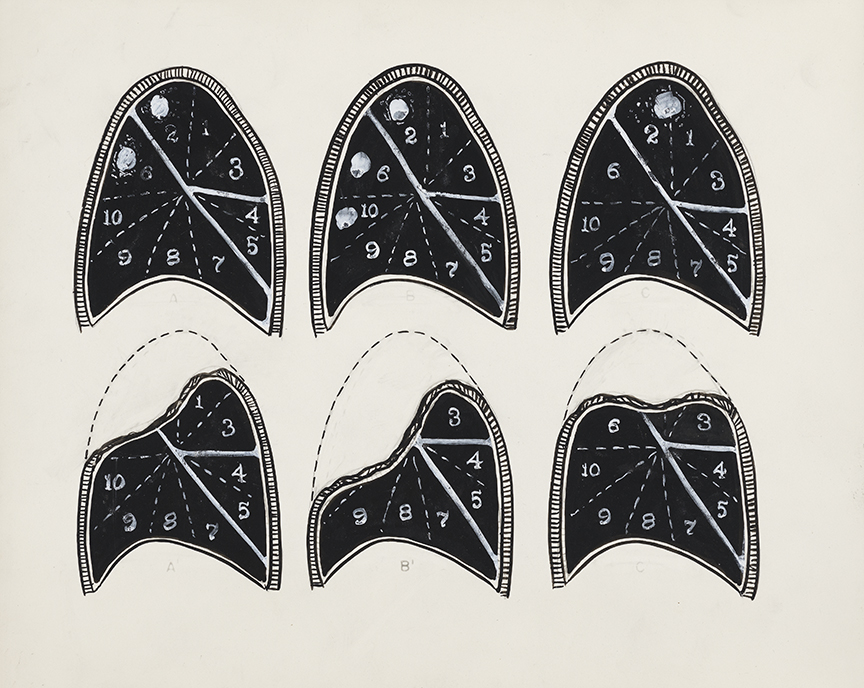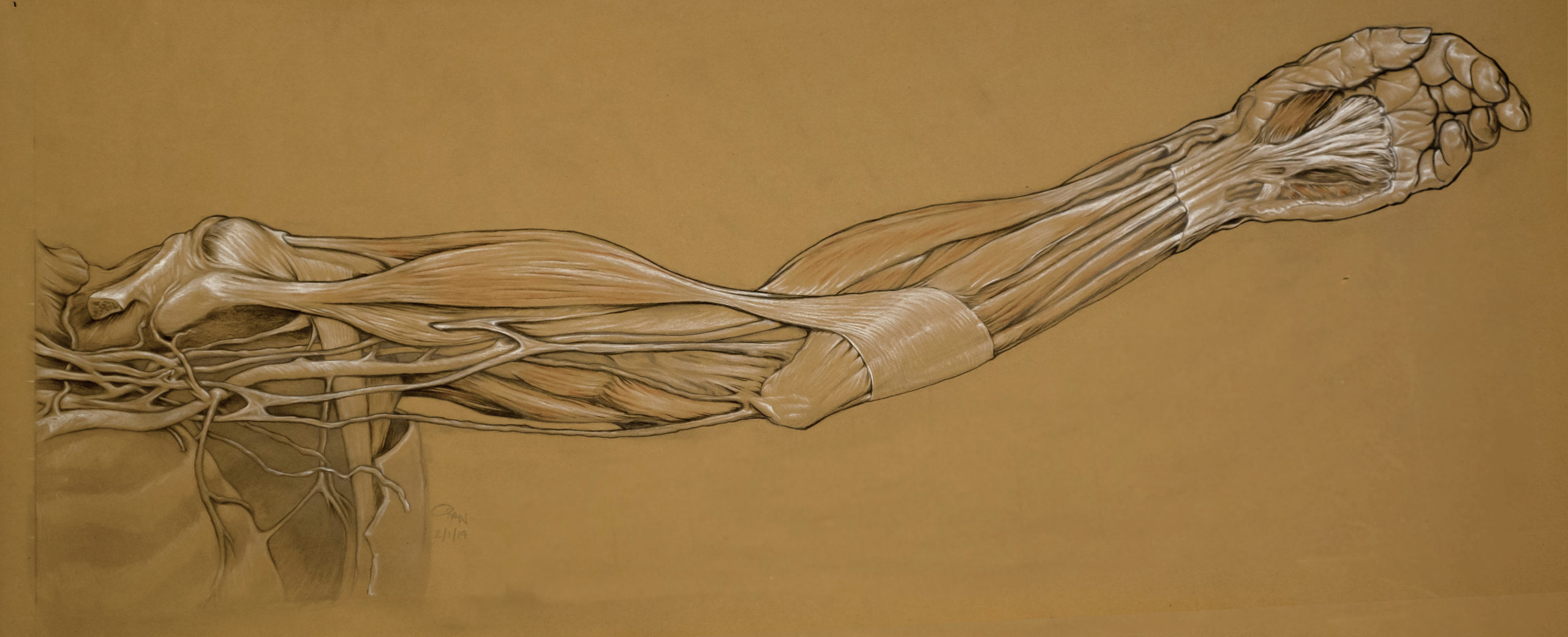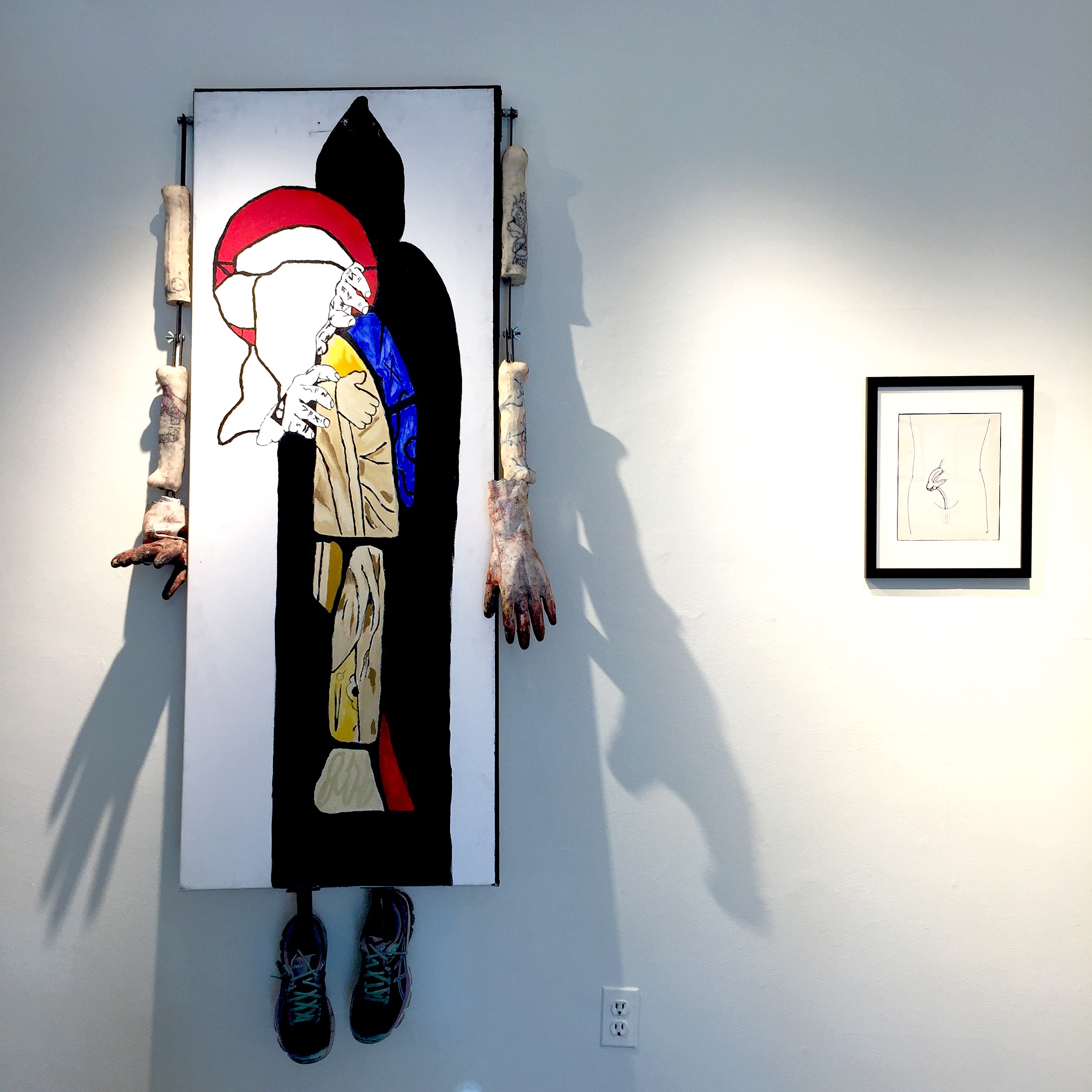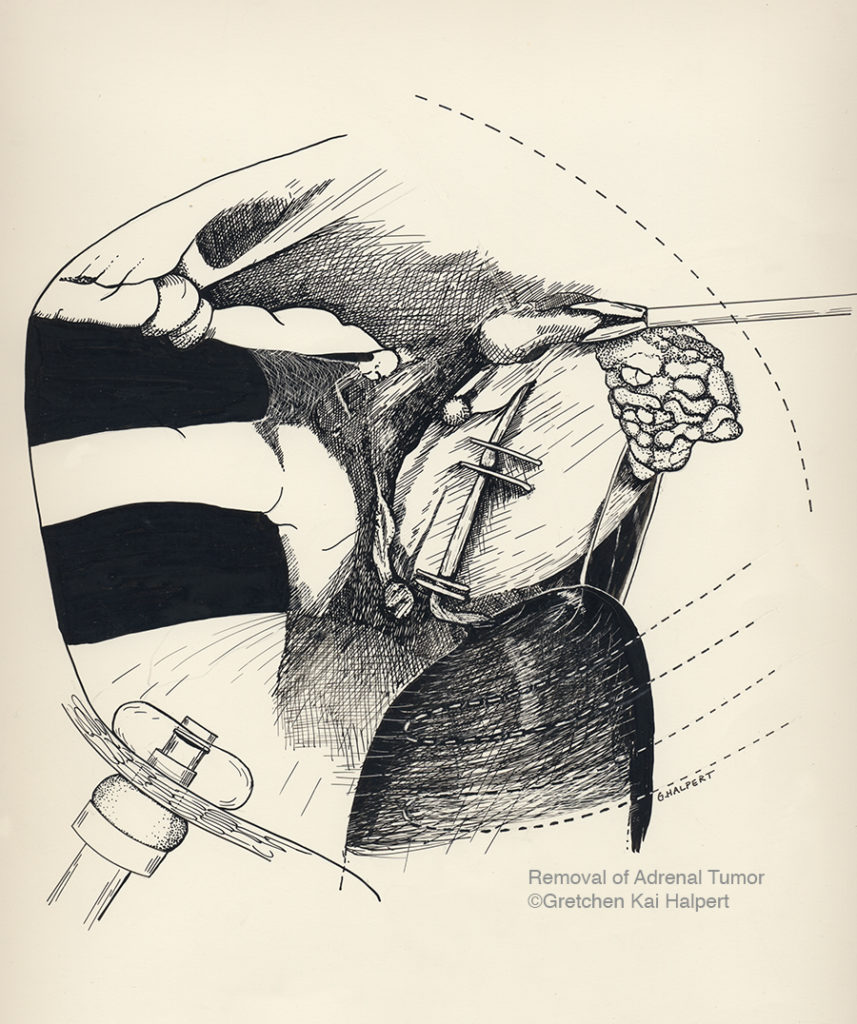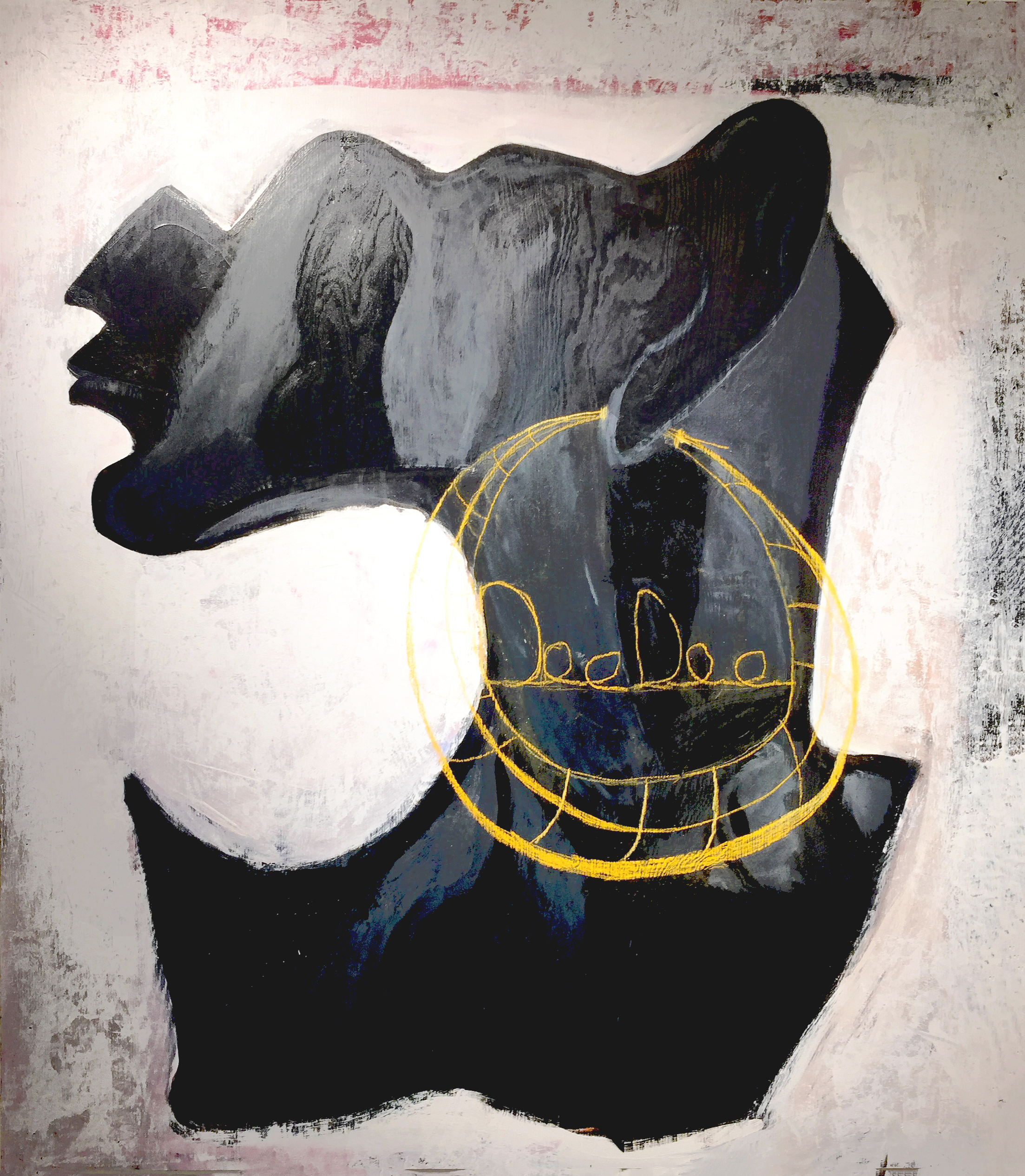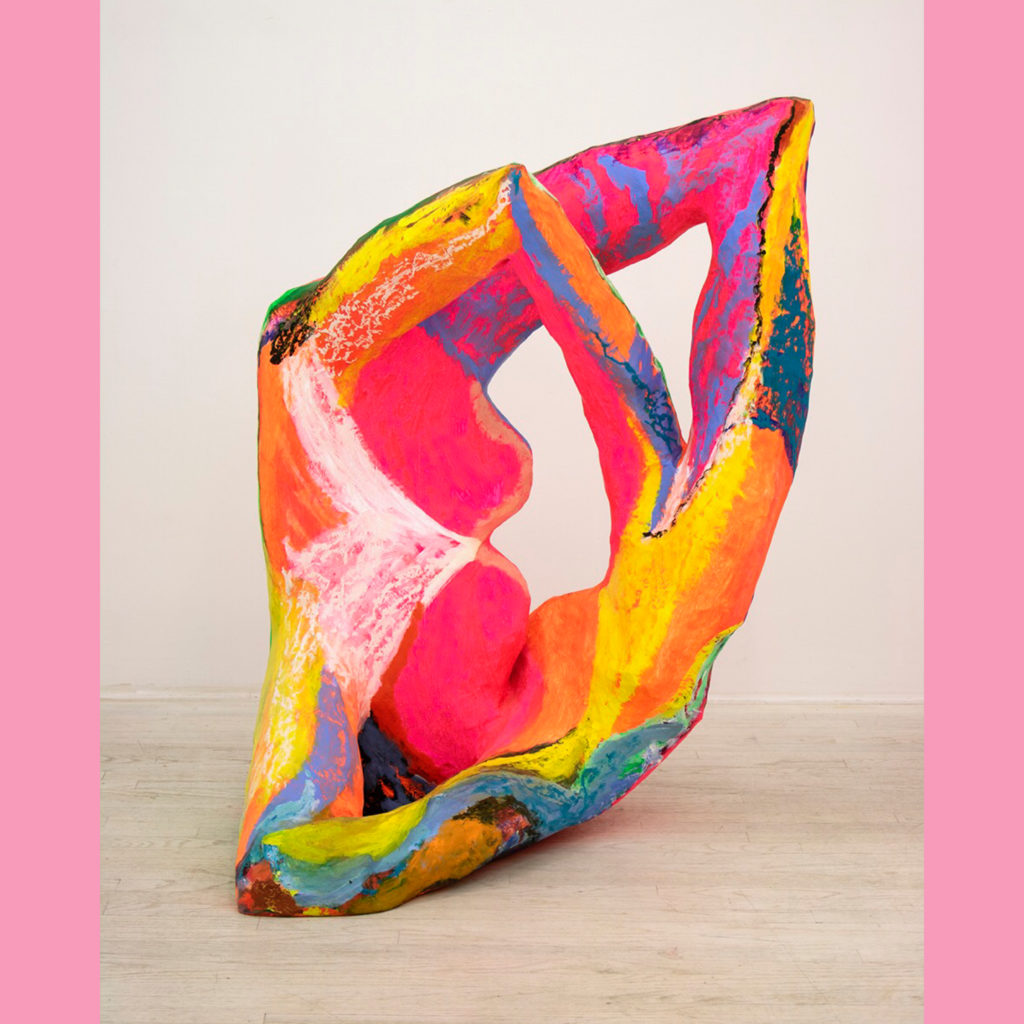 UNE Gallery's spring exhibition, "The House of the Soul", will present a unique look at medical/anatomical drawing in dialogue with artwork focusing on the human body in a more extended sense. Viewers from various intellectual fields (from medicine, to critical theory, and beyond) will be confronted with the divergent and sometimes contradictory communicative aims of each visual artifact. The inclusion of intelligent contemporary work dealing with representations of the body's physical form will allow a deeper and more abstract reading of the scientific drawings, while in turn the scientific drawings will highlight the power of conceptual idiosyncrasy in the contemporary work.
The ten artists represented in the exhibit span a range of approaches, from direct, highly-articulated medical illustration, to conceptually-oriented space-based constructions. Through their explorations, a window into the diverse uses of figurative interpretation will be opened.
Upcoming Exhibits
River to the Sea: the 2020 faculty exhibition
June 26 – October 11, 2020 (Opening reception June 26)

This show will feature work by UNE visual arts faculty, using the narrative framework of water rights and water access in the State of Maine. Co-curating this show is Diana Furukawa, an Island Institute Fellow based in Millinocket.
Photography in Maine, 1840-2020, curated by Stephen Halpert
October 30, 2020 – January 31, 2021 (Opening reception October 30)
Organized in collaboration with Susan Danly, this photography-based show will feature photographic works that highlight the growth and development of the medium in Maine for our Maine Bicentennial exhibit.  Drawing on UNE's collection and other sources, the show will offer a new look at the history of representation in our state.
Afrofuturism, Speculative Histories, & Material Culture
February 19 – June 13, 2021 (Opening reception Feb 19)
Featuring African masks from the collection of Oscar Mokeme in juxtaposition with site-specific installation by Asata Radcliffe. Radcliffe is an artist, writer, and filmmaker with a focus is on participatory, history-based installations, emphasizing Afrofuturism, science fiction, and a speculative approach to the African diasporic experience. The fictionalized core of Radcliffe's work revolves around very real narratives, forming a counterpoint to Mokeme's masks, which present a specifically embodied history related to the African diaspora and original homeland.
Recent Acquisitions in Photography, curated by Stephen Halpert
June 25 – October 10, 2021 (Opening reception June 25)
This exhibition will focus on recently-acquired photography, collected and curated by Curator of Photography Stephen Halpert. Featuring work from UNE's Stephen K. Halpert Photography Collection, we will present a comprehensive look at new photographic works (and other highlights) in our unique collection.
Previous Exhibits
October 24, 2019–January 31, 2020
July 10–October 6, 2019

Everyday Maine, Curated by Bruce Brown, with Steve Halpert

March 25–June 25, 2019

Partners in Art, Partners in Life: John David Ellis & Joan Beauregard

November 8, 2018–March 10, 2019

2018 Department of Arts Faculty Exhibition

August 1–October 21, 2018

2018 Annual Sculpture Garden Invitational, curated by Anne B. Zill and Carolyn Heasly

June 15–October 31, 2018

Inside the Cube: Looking Back Over 40 Years

April 20–July 15, 2018

Images of Children/Images of Youth: Period and Contemporary Photographs

January 11–April 1, 2018
September 28–December 20, 2017

Bandits & Heroes, Poets & Saints, Popular Art of the Northeast of Brazil

April 6–May 25, 2017

Land Sea Stone: Photographs by John Eide

Januray 18–April 2, 2017

Pastels Only, the 17th Annual International Juried Exhibition of the Pastel Painters of Maine

October 15, 2016–January 7, 2017

The Fifteenth Annual Sculpture Garden Invitational

June 10–October 31, 2016

Vision & Verse

July 6–October 2, 2016

Recent Acquisition to the UNE Photography Collection

Through October 2, 2016

The Art of Mildred G. Burrage

March 26–June 26, 2016

Wonder

February 17–March 13, 2016

A Tale of Three Cities: Period and Contemporary Photographs of Paris, New York and Portland

July 28–Oct 25, 2015

Portraits of the Artist

November 5, 2015–February 7, 2016
April 21–July 19, 2015
January 20–April 12, 2015
February 3–April 12, 2015
October 9, 2014–January 15, 2015
June 6–October 31, 2014
June 26–September 28, 2014
February 5–23, 2014
November 6, 2013–January 26, 2014
July 31–October 27, 2013
June 7–October 31, 2013
May 22–July 21, 2013
March 12–May 12, 2013
January 2–March 3, 2013
October 12–December 16, 2012
June 8–October 31, 2012
June 26–September 30, 2012
March 15–June 16, 2012
November 11, 2011–February 12, 2012

Children's Book Illustrators

July 27–October 30, 2011

Critters: A Show of Paintings and Sculpture Curated by Nancy Davidson

April 12–July 20, 2011

The Feathered Hand: Installation, Drawings, Prints by Alison Derby Hildreth

January 5–April 3, 2011

The Architecture of Environmental Landscapes, Within & Without

September 20–December 19, 2010

The Ninth Annual Sculpture Garden Invitational

June 18–October 31, 2010

The Artful Art of Drawing

June 18–September 12, 2010

Celebrating Women

March 8–June 13, 2010

Out of the Studio: The UNE Faculty Exhibition of 2010

February 9–28, 2010

Going Forward, Looking Back: Practicing Historic Photographic Processes in the 21st Century

November 17, 2009–January 31, 2010

Selections from the Permanent Collection

September 9–November 8, 2009

Eighth Annual Sculpture Garden Invitational

June 5–October 31, 2009

Photography in Maine: New Work

April 7–June 7, 2009

The Freedom Place Collection

January 16–March 15, 2009

Alice Spencer Fabricating Time: Paintings and Collected Textiles

November 13, 2008–January 11, 2009

From Observation to Illustration

September 13–November 9, 2008

Holga: 53 Photographs

September 13–November 9, 2008

The Seventh Annual Sculpture Invitational

June 6–October 31, 2008

William Manning: From Here to Eternitime

July 10–September 7, 2008

The Art of the Message: Posters New and Old

May 6–July 6, 2008

UNE Faculty Art Exhibition

April 8–30, 2008

Wall Envy: A Passion for Collecting

February 5–March 30, 2008

Picturing Portland: A Century of Change

December 6, 2007–February 2, 2008

Photographs of Abelardo Morell

November 30, 2007–January 27, 2008

Picturing Portland: A Century of Change

September 25–November 25, 2007

A Season under the Sun: Photographs from the Maxwell's Farm

October 4–November 25, 2007

Faces of the Mind

September 25–November 25, 2007

On Island: Women Artists of Monhegan

July 26–September 23, 2007

Cuba Hearts and Minds Past and Present

May 21–July 22, 2007

Annual Faculty Art Exhibition

April 27–May 13, 2007

Marriage of True Minds: The Work of Couples

February 14–April 22, 2007

Americans Who Tell the Truth: by Robert Shetterly

November 29, 2006–February 4, 2007

John Muench: A Retrospective

September 19–November 19, 2006

5th Annual Sculpture Garden Invitational

June 16–October 31, 2006

In Black and White and Color: Photographs by Denise Froehlich and Murad Sayen

May 4–July 2, 2006

Studio Connections: Artists Supporting MPBN

April 2–30, 2006

Student/Faculty Exhibition

March 9–26, 2006

The Holga Show

January 26–March 5, 2006

Maine Women: Living on the Land: Photographs by Lauren Shaw

December 5, 2005–January 22, 2006

Extreme Nature: Images from the World's Edge

October 5–November 27, 2005

A Celebration of the Artists of Southern Maine

July 29–September 26, 2005