Exhibits
SANCTUARY
Carrie Scanga and Emily Rapp Black
January 15 – Summer tbd, 2020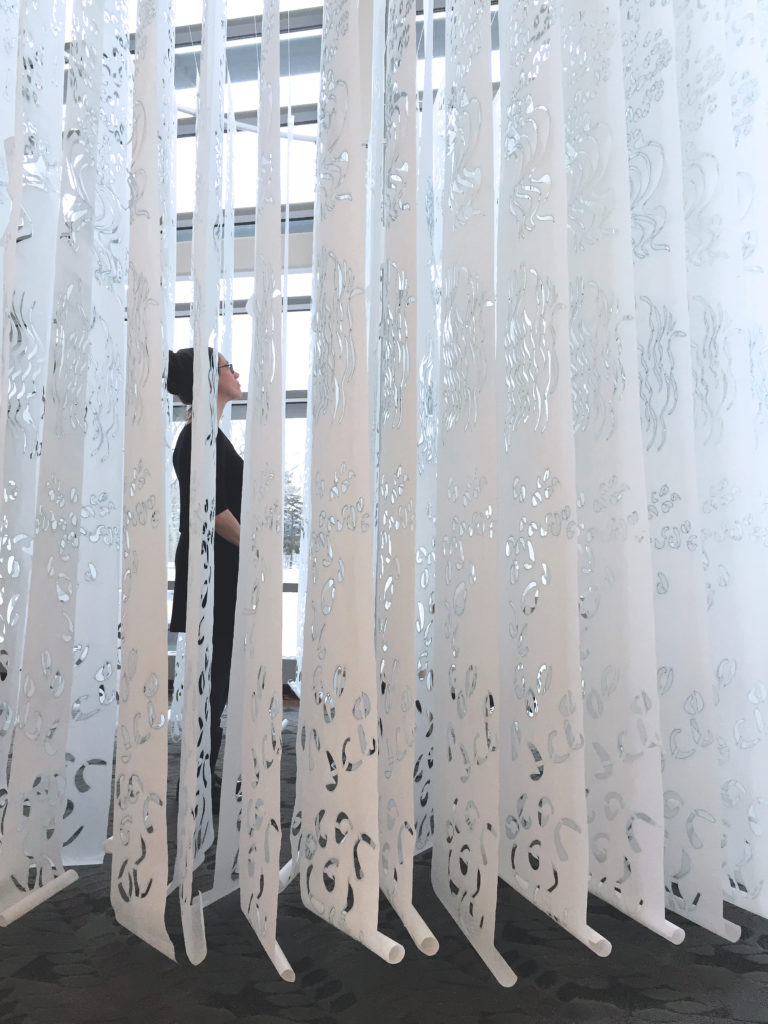 SANCTUARY is a traveling art installation to be exhibited in medical centers, hospitals, art galleries, and academic sites across the US. Writer Emily Rapp Black, and artist Carrie Scanga, will interpret viewers' stories of medical circumstances in visual and textual forms in an ever-changing paper installation accompanied by written text. In each venue, viewers are invited to record and submit their stories within the immersive installation. After each venue, Scanga and Black will dismantle the sculpture and read/listen to all submitted stories, identifying moments of rupture, healing, working-through, and/or peace.
Based on viewers' submissions, the collaborators will change both the paper structure of the installation and the textual accompaniment. Blacks' accompanying essays will provide intellectual context by interweaving viewers' submitted stories with trauma theory, philosophy, and personal experience. All submissions will be kept anonymous. SANCTUARY is a living installation, a space that hears experiences of those working in, admitted to, or visiting medical centers. It seeks to have communal, cultural, and intellectual impact.
Medical conditions often create feelings of isolation; by comingling two powerful modalities—visual and textual–SANCTUARY actively reverses such isolation. The changing installation echoes the idea that collective storytelling acts as a dynamic vehicle for individual and social change. SANCTUARY demonstrates new ways of thinking about peoples' life experiences that involve medical care, moving beyond commonly-used terms such as "survival" and "resiliency." Rather than viewing recovery as the end goal, our project encourages medical conditions and recovery to co-exist, giving visual and verbal forms to both processes.
Organized for UNE by Cally Gurley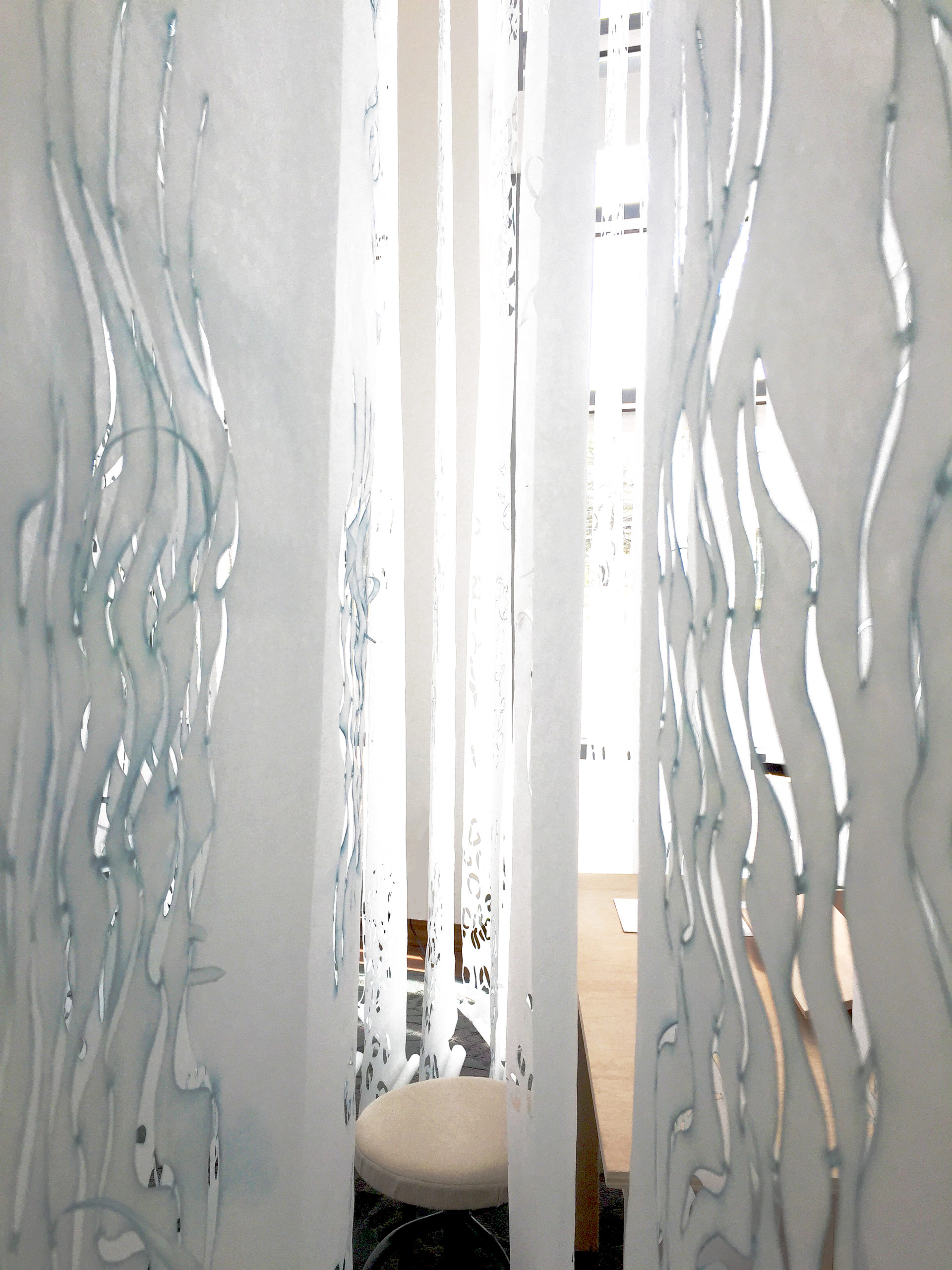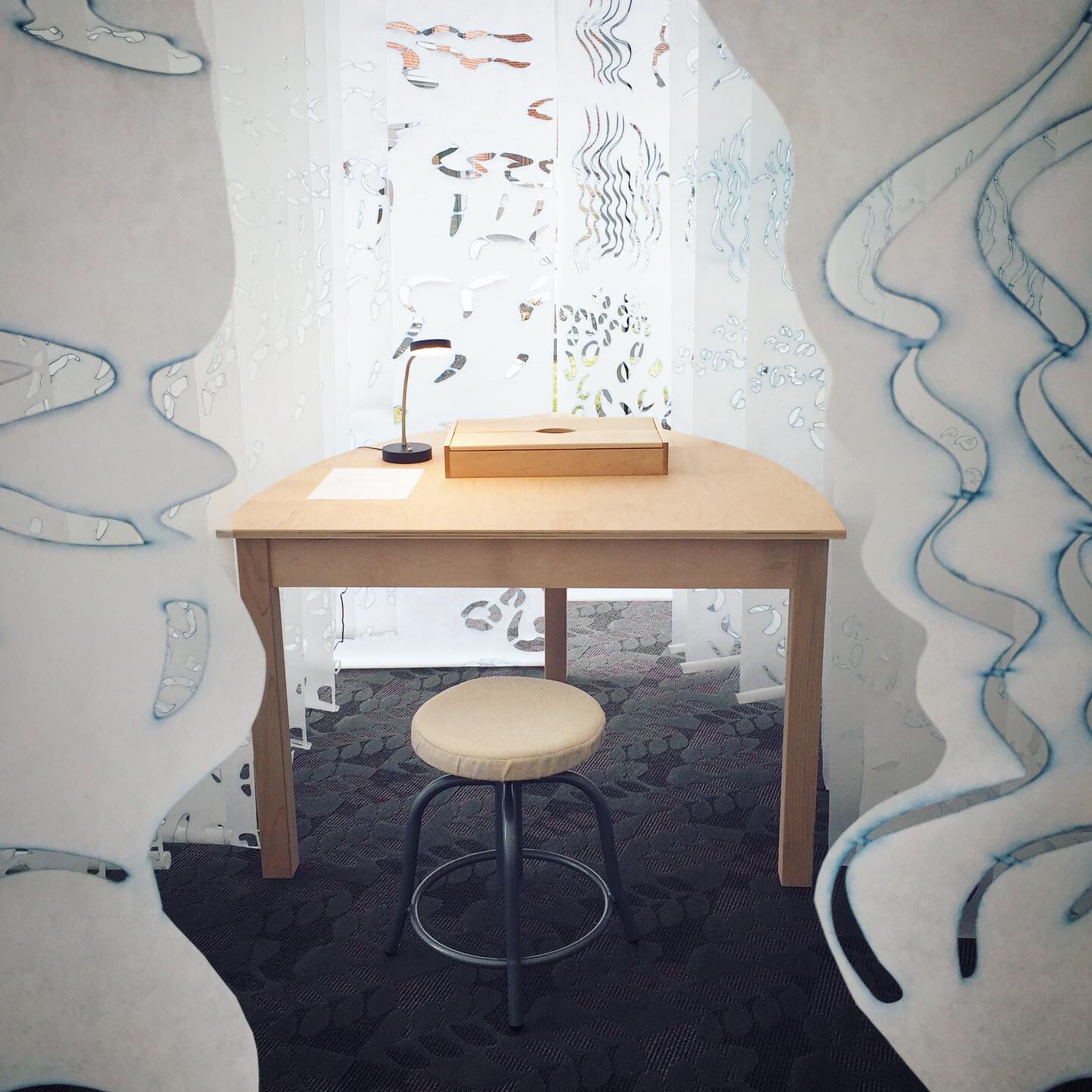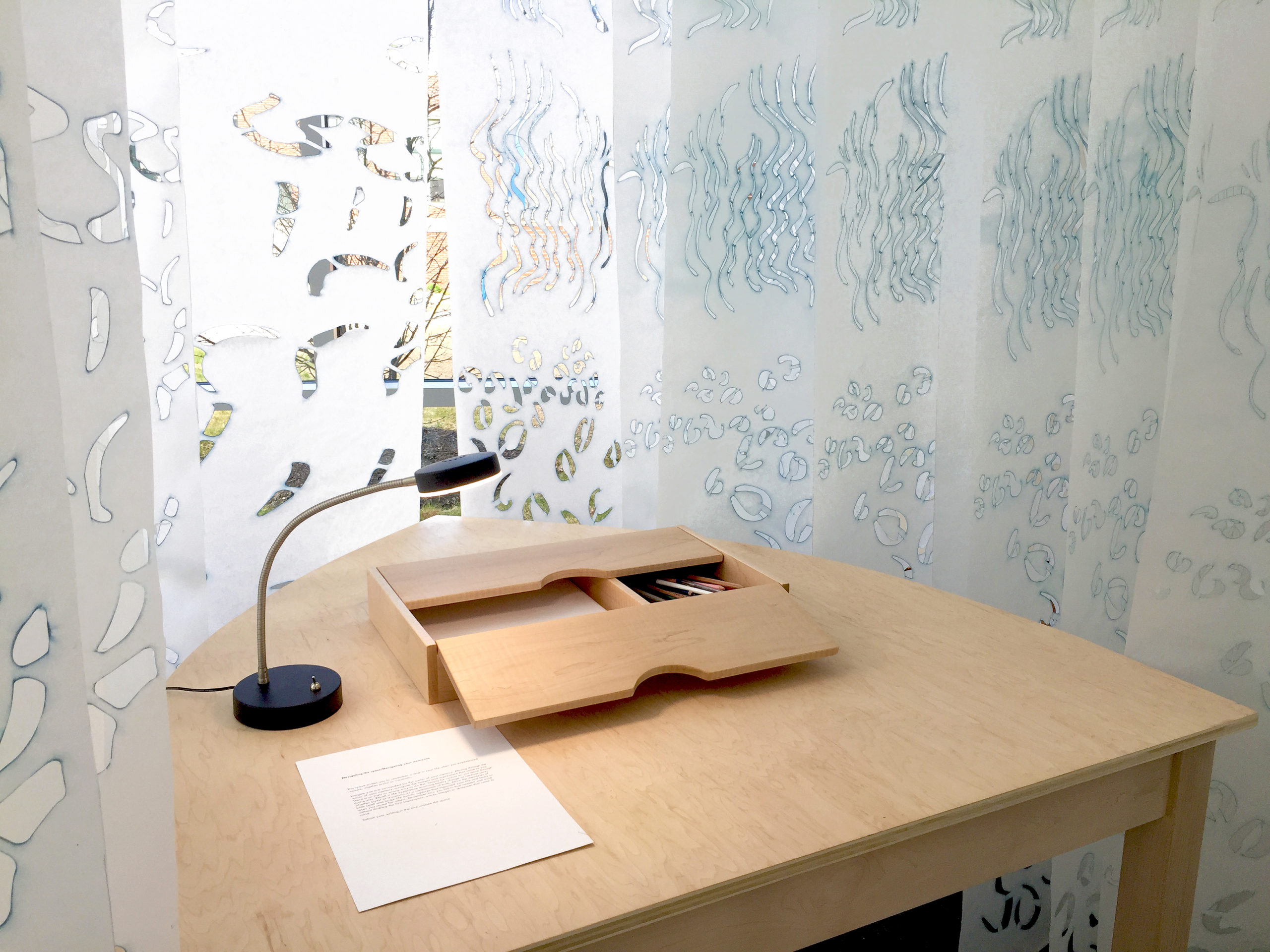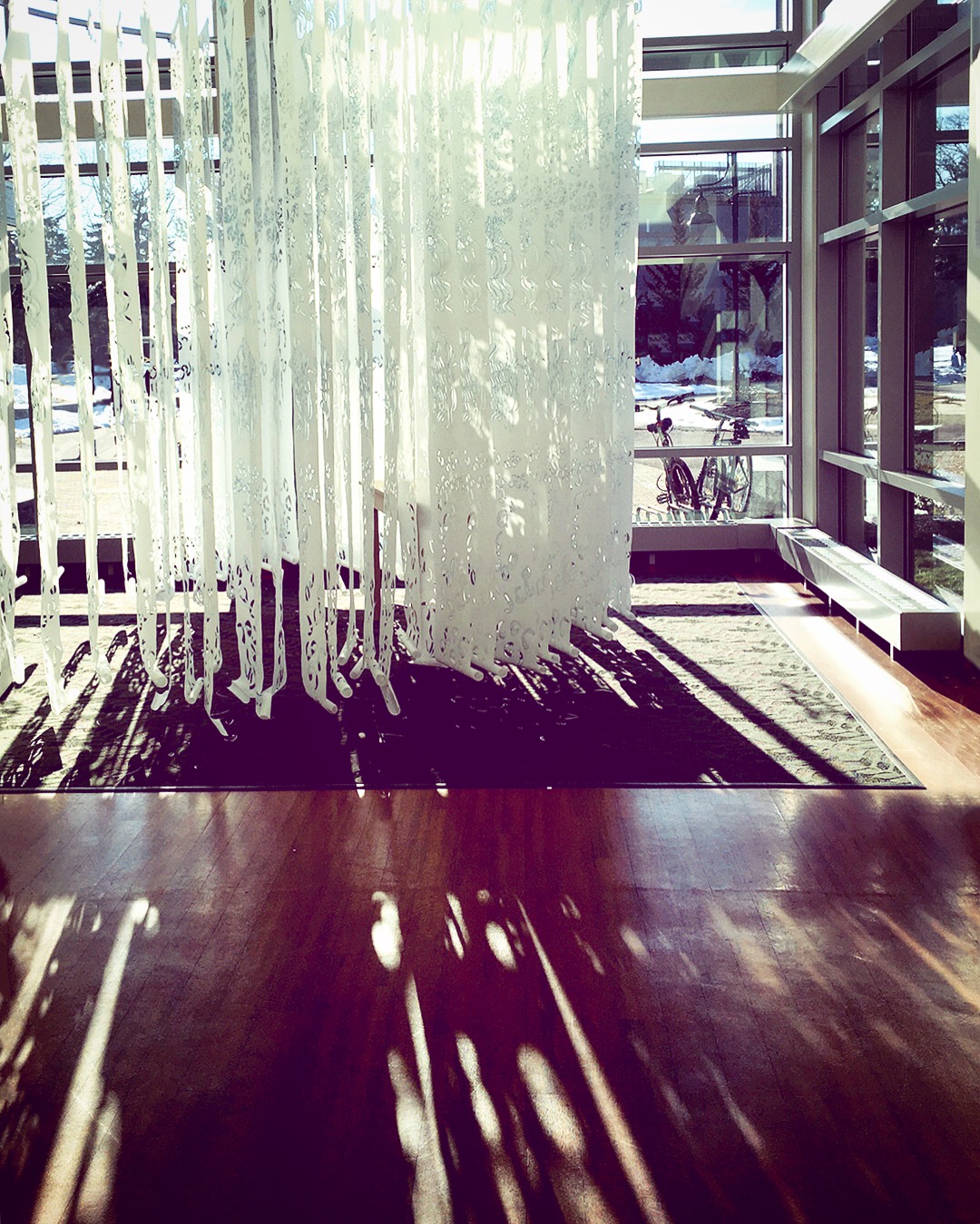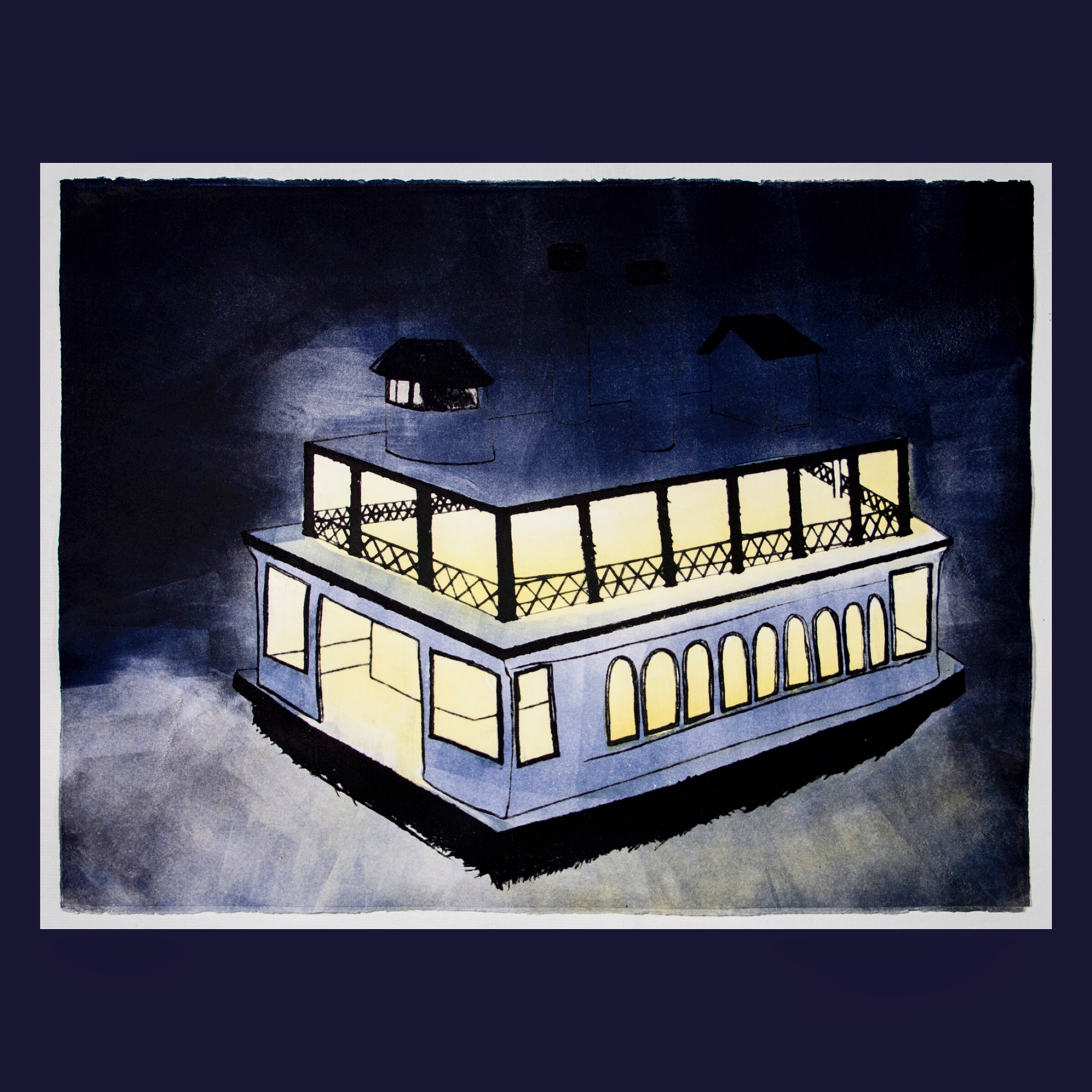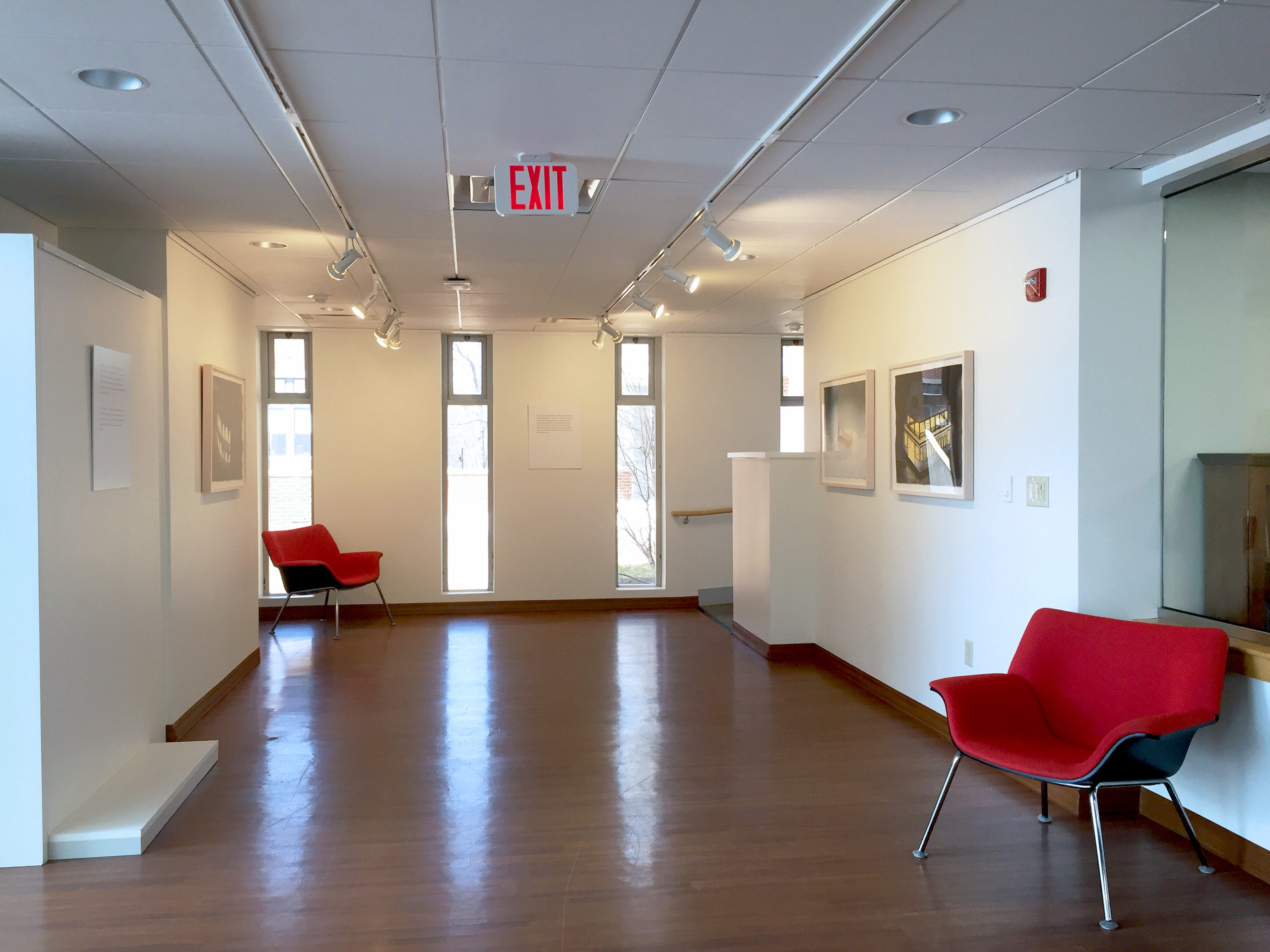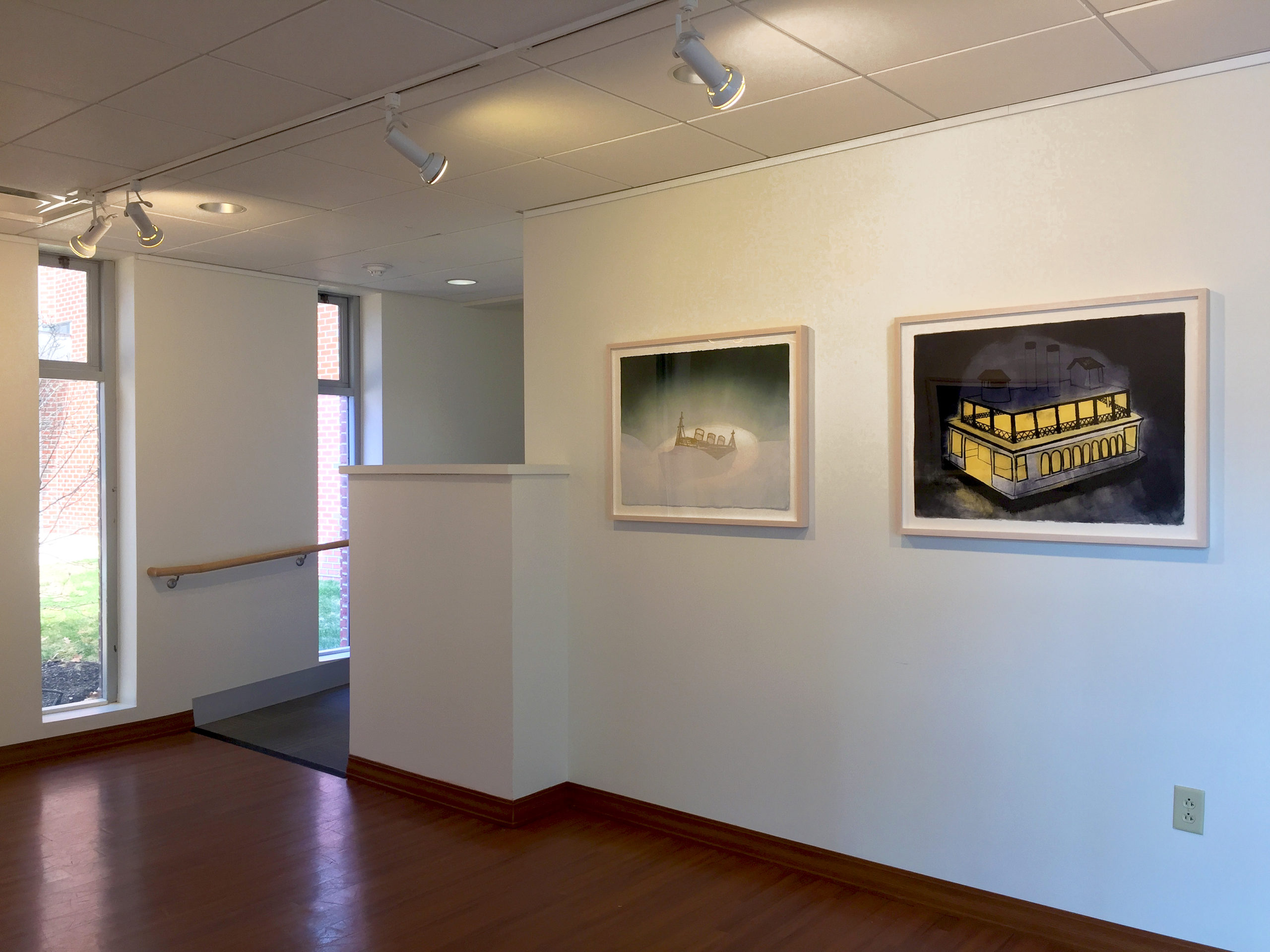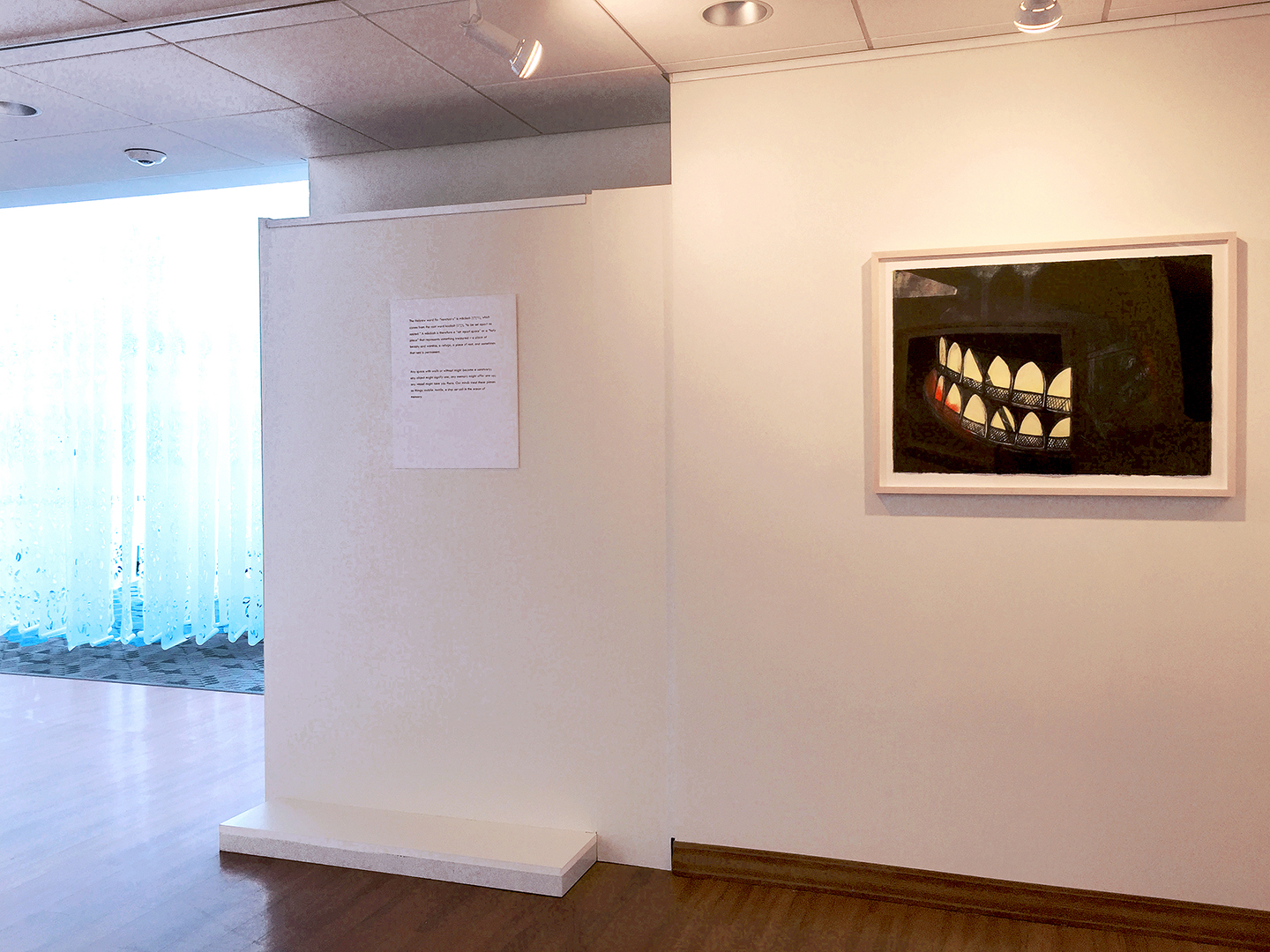 Participate
Navigating the Space/Navigating your memories
This space invites you to remember a time in your life when you experienced rupture, whether joyful or traumatic.
Imagine you are surrounded by the water of your memory. Moving through the water of your memory, navigate the images and impressions that come to you. There is no right or wrong way to do this. Simply be curious as you move through that water. Recall a life experience involving bodily change or medical care, whether joyful or traumatic, or a combination of both. Allow the memories of both small and large life events, ruptures that impacted your life and body or times you cared for others. Remember how you felt in that moment and write without thinking the first impressions, words, images, or sentences that come to mind.
Or mail to:
SANCTUARY
C/O Hilary Irons, UNE Art Gallery
University of New England
716 Stevens Avenue
Portland, ME 04103
Upcoming Exhibits
Alphabet City: Art, Culture, and Letterforms
Kifah Abdulla, Mark Jamra, and Neil Patel
May 30 – October 3, 2020

Painter Kifah Abdulla's work merges Modernist abstraction with Arabic calligraphy, bringing script into a place of expression, while the design collaborations of JamraPatel use clarity and elegance to make African alphabets accessible and precise. The power of written communication spans a wide range in this show, from the beautifully obscured to the balanced and pure.
Cut with the Kitchen Knife
Cecilia Ackerman and Devon Kelley-Yurdin
October 10, 2020 – January 18, 2021
Referring simultaneously to nature, science, society, and transcendence, the artworks of Cecilia Ackerman and Devon Kelley-Yurdin use precise, intricate material construction to explore themes of change, embodiment, and connection. This two-person exhibition will feature installation work and social engagement.
Persephone in the Late Anthropocene, curated by Megan Grumbling and Jenna Crowder
January 29 – May 14, 2021
Persephone in the Late Anthropocene is a response by three visual artists to a poetry volume of the same name by Megan Grumbling, which presents a sequel to the Persephone myth and sets it in the age of climate crisis. Poet and artists reflect on the imagery and experience of climate crisis, and explore how as a community we might understand our roles in this era through a diversity of modes – through art, poetics, performance, narrative, the sciences – the better to meet its challenges together.
String Revolution: Textiles and Visual Artifact, co-curated by Elizabeth DeWolfe and Hilary Irons
May 21 – September 24, 2021
"String Revolution" will combine several parallel but distinct imaginative paths involving the history, construction, and use of textiles. Artists Duncan Hewitt, Hannah Adams, and Isabelle O'Donnell use textile as an expressive form or subject, allowing reflection on the ways in which the history of the textile industry informs material culture and continues to inform daily life.
Previous Exhibits
October 1, 2019–January 6, 2020
July 8–September  26, 2019
April 26–June 15, 2019
January 14–April 15, 2019
August 27–December 14, 2018
January 31–July 24, 2018
September 14–December 15, 2017
April 18–August 1, 2017
March 6–April 12, 2017
January 26–March 1, 2017
August 24–December 16, 2016
April 12–August 16, 2016
January 16–April 4, 2016
August 17–December 18, 2015
April 30–August 19, 2015
December 4, 2014–April 15, 2015
September 15–December 2, 2014