Hours & Directions
Hours
Next Week

Sunday
Mar 19
Monday
Mar 20
Tuesday
Mar 21
Wednesday
Mar 22
Thursday
Mar 23
Friday
Mar 24
Saturday
Mar 25
Art Gallery
12 pm – 5 pm
Closed
Closed
Closed
12 pm – 5 pm
12 pm – 5 pm
12 pm – 5 pm
Location
The UNE Art Gallery is on the UNE Portland Campus, behind the Josephine S. Abplanalp '45 Library.
Address
UNE Art Gallery
716 Stevens Avenue
Portland, Maine 04103
Directions
Driving directions to the Portland Campus
FROM CAMPUS
The Art Gallery is the white cube-shaped building located behind the Abplanalp Library.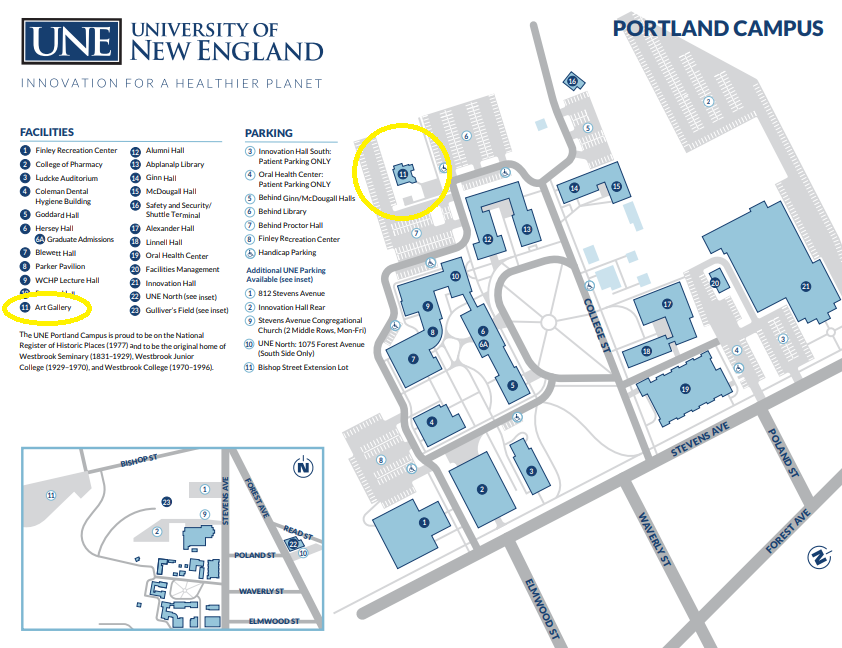 PARKING
Contact the Office of Safety and Security for information about parking on campus.