Hours & Directions
Hours
Next Week

Sunday
Sep 24
Monday
Sep 25
Tuesday
Sep 26
Wednesday
Sep 27
Thursday
Sep 28
Friday
Sep 29
Saturday
Sep 30
Art Gallery and Bush Exhibit
8 am – midnight
6 am – midnight
6 am – midnight
6 am – midnight
6 am – midnight
6 am – 10:30 pm
8 am – 10:30 pm
Directions
The UNE Gallery at the Ketchum Library is located on the University of New England Biddeford, Maine Campus.
Street Address
Jack S. Ketchum Library
11 Hills Beach Road
Biddeford, ME 04005
Driving Directions
Take the Maine Turnpike (I-95) to Exit 32 (Biddeford). After the tollbooth, turn left at the traffic light onto Route 111 (Alfred Street). Navigate to the right-hand lane. When you approach the five-way intersection, take a left onto Route 1, followed by an immediate right onto Route 111. At the next traffic light, turn right onto Route 9/208 (Pool Street). 
Turn left onto Hills Beach Road at the large blue University of New England sign. After the Alumni Cottage, the library is between and slightly behind the next two buildings on the left: Decary Hall and Stella Maris Hall.
The Gallery is on the main floor, just to the left of the main library entrance.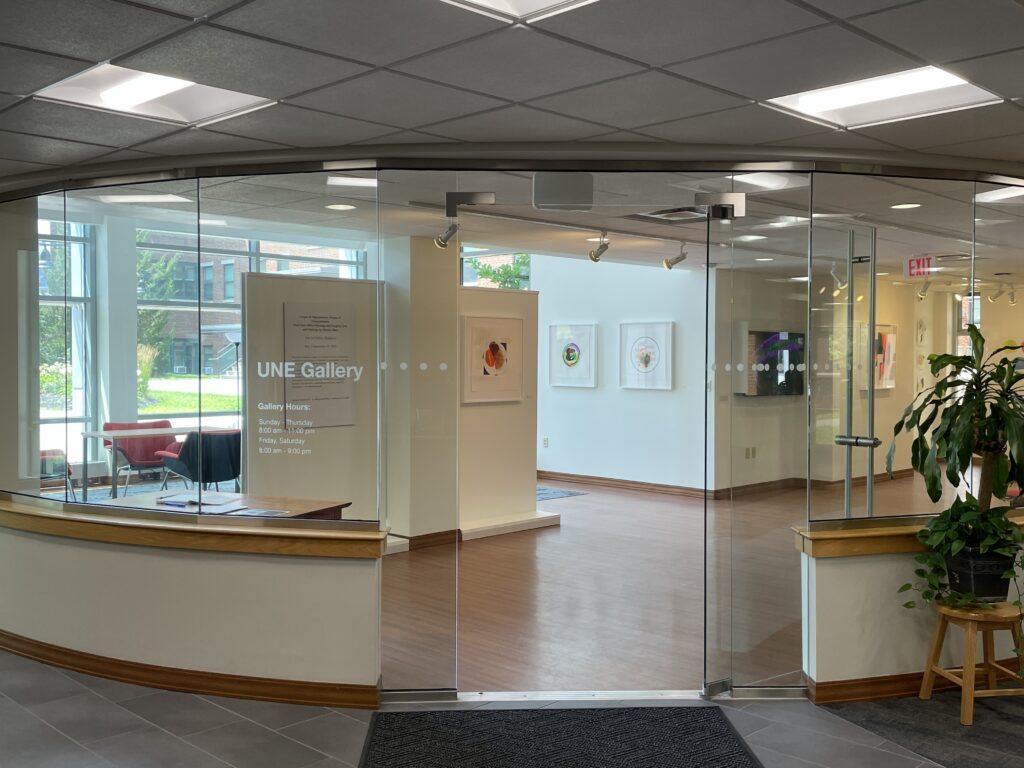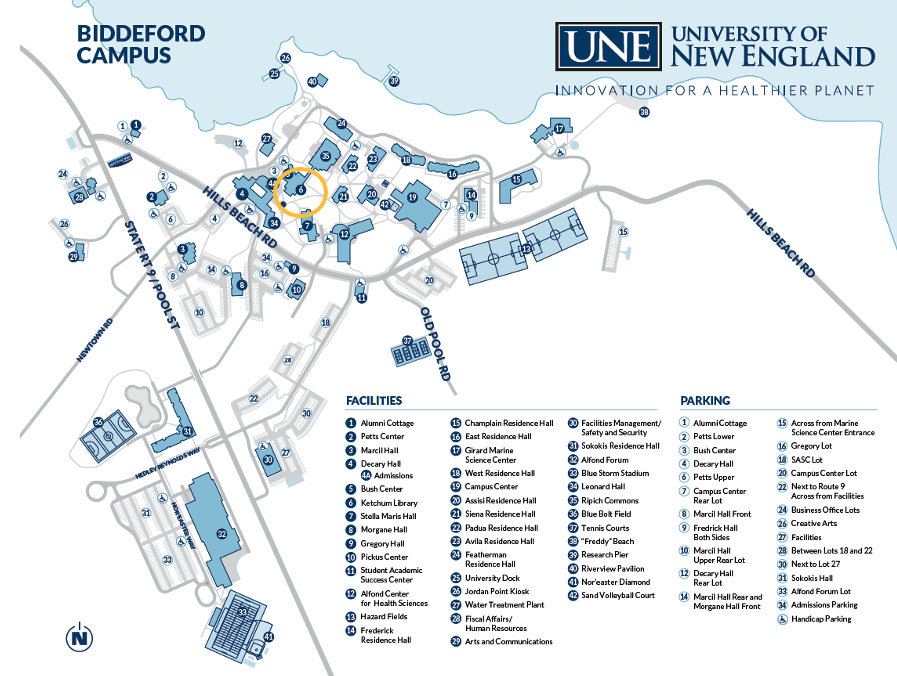 PARKING
Parking on campus is extremely limited. Visitors should contact UNE's Security Office for a day parking pass.
Public Transportation
The Silver Line Bus service travels between the Saco Transportation Center, where you can connect to local and regional bus and train service, to the Campus Center front circle. Learn more about transportation routes to and from campus.