Donna M. Loring Lecture Series
The Maine Women Writers Collection sponsors the Donna M. Loring Lecture Series, which addresses current or historic Native American or aboriginal issues, indigenous rights, as well as women's issues, civil rights, and issues of fairness and equality as they overlap with the concerns of tribal peoples.
Upcoming Lectures
Racial Health Disparities and COVID-19 in Maine: Shining a Light on Systemic Inequality
October 27, 2020 12:00 p.m. – 1:30 p.m.
Watch the recording
Maine is home to the worst COVID-19 racial disparity in the country, with Black and African American Mainers being impacted at an egregiously disproportionate rate. While public discourse focuses on people with "underlying health conditions" as being at greater risk of contracting COVID-19, this hides the realities of systemic racism and economic inequality at the core of such conditions. Health advocates and leaders from Maine's Black, immigrant, Indigenous and Latinx communities will discuss how the pandemic has highlighted the systemic inequalities in food access, health care, housing and income in Maine and the United States. Panelists will discuss ways that health professionals can better serve these communities by understanding the myriad challenges their patients face in an unequal society.

Speakers
Crystal Cron, President of Presente! Maine
Fatuma Hussein, Executive Director, Immigrant Resource Center of Maine
Rachel Talbot Ross, ME State Representative; Chair, Commission on Status of Racial, Indigenous, and Maine Tribal Populations
Lisa Sockabasin, Director of Programs & External Affairs, Wabanaki Public Health
Donna M. Loring, Senior Advisor on Tribal Affairs to the Governor
Past Lectures
OCTOBER 8, 2019

OCTOBER 1, 2018

Wabanaki Basketmaking Traditions Under Threat? Art, Culture, and the Future of Maine Indian Basketmaking

MARCH 19, 2018

April 6, 2017

"Mary and Molly: In the Spirit of the Ancestors" a play by Donna M. Loring

NOVEMBER 12, 2015

OCTOBER 28, 2014

The Maine Wabanaki-State Child Welfare Truth and Reconciliation Commission: New Opportunities for Understanding Post-Colonialism

NOVEMBER 7, 2013

NOVEMBER 8, 2012

OCTOBER 11, 2011

OCTOBER 12, 2010

Out of the Depths: A personal account of a residential school experience and the effects of Prime Minister Stephen Harper's apology many years later

OCTOBER 1, 2009
About Donna Loring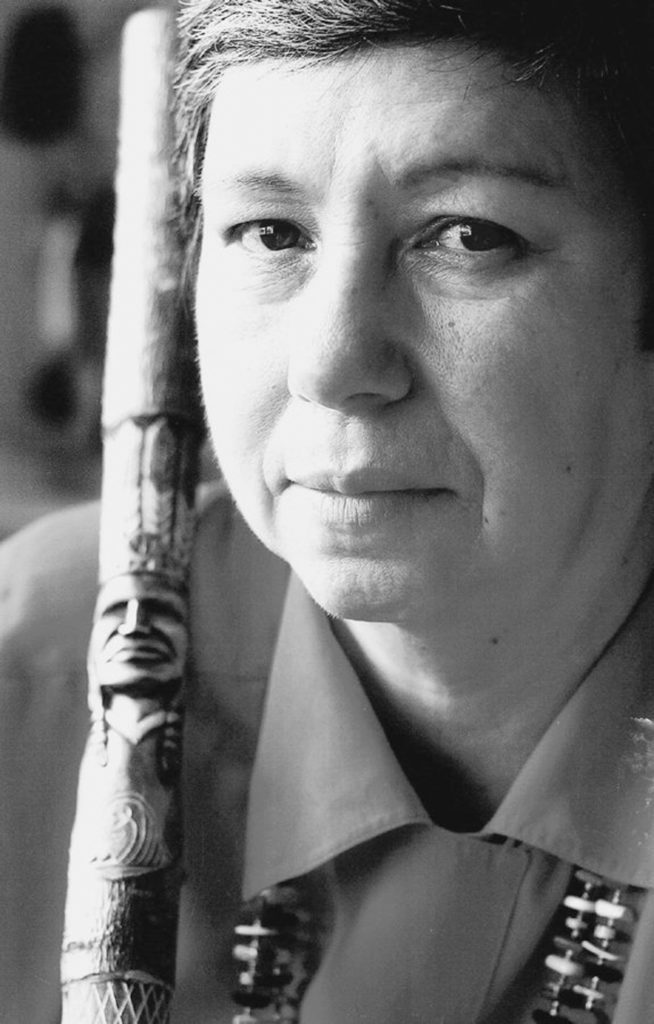 Author and legislator Donna Loring grew up on Indian Island and graduated from the University of Maine at Orono with a B.A. in political science. Loring is a Vietnam veteran. Her professional background is in law enforcement, and she is a graduate of the Maine Criminal Justice Academy. She was the first woman police academy graduate to become police chief in the state of Maine and served as the police chief for the Penobscot Nation during the 1980s. Loring was appointed aide de camp to then-governor Angus King and was advisor to the governor on women veterans' affairs.
Loring was also Penobscot Tribal Representative to the Maine State Legislature. Among her legislative accomplishments, Loring authored and sponsored LD 291 "An Act to Require Teaching Maine Native American History and Culture in Maine's Schools." Governor Angus King signed the Act into law on June 14th 2001. The law is changing the way Maine views its history. Loring's book, In the Shadow of the Eagle (Tilbury House, 2008) chronicles her experiences as the tribal representative to the State Legislature. In 2011, Donna M. Loring received the Deborah Morton Award from the University of New England, which is awarded to women whose leadership in civic, cultural or social causes has been exceptional. Loring received an Honorary Doctorate from the University of Maine in 2017. In 2019, Governor Janet Mills appointed Loring as Senior Advisor on Tribal Affairs to the Governor. In addition to her work in law enforcement and public service, Donna M. Loring is a widely published author who continues to explore new ways to share Wabanaki culture and history with diverse audiences.
The Maine Women Writers Collection acquired Loring's personal and literary papers in 2009. This acquisition is the first given by a Native American woman to the University's collections. Loring's papers enrich the research potential of the MWWC and broaden our collections to represent the varied life experiences of women authors from significant yet traditionally underrepresented groups.
The Donna M. Loring Lecture will be endowed by a generous planned gift by Joanne Murphy, who was Donna Loring's Commanding Officer during her service in the Vietnam War. If you are interested in making a gift to fund the Donna M. Loring Lecture, please contact Michael Manning in Institutional Advancement.