Using Library Spaces
The UNE is home to two libraries, one on each Maine campus: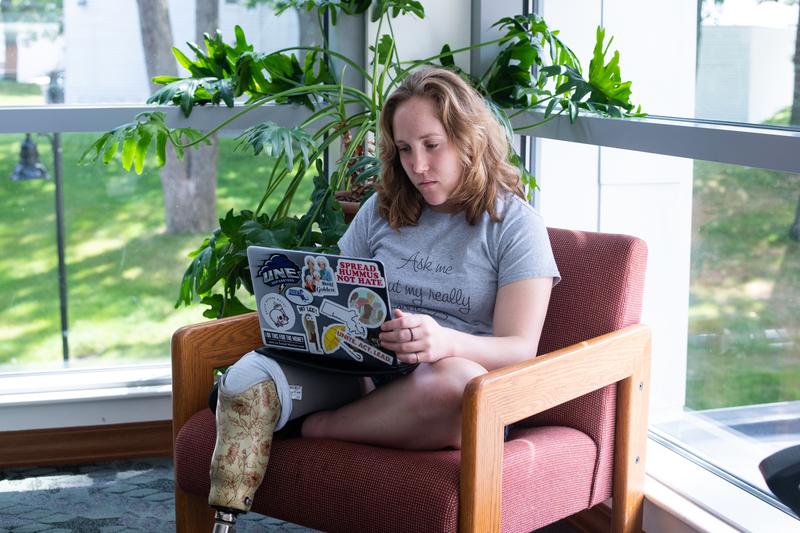 Get directions and check our hours.
Learn more about our library spaces, services, and amenities
Policies
So everyone can get the most out of our library spaces, we ask that you respect our policies.
Food and Drink are OK
But be respectful of others' need to use library spaces. If you make a mess, clean it up or report it to library staff so that we can have it cleaned. You will need to replace damaged library items, so we suggest keeping a lid on your drinks! We also ask that you be mindful of food with strong odors.
Don't Camp Out
Campus Security will remove and hold on to any personal belongings left unattended in the library.
Be Respectful
Observe signs about the noise level for each space and be respectful of others' need to concentrate in silent study areas. Library staff will ask you to adjust your volume or move to a conversation zone if we receive complaints.
Library staff reserve the right to ask any person causing any disturbance to leave the library. We will call Campus Security or the local police department to deal with incidences of vandalism, theft, acts of violence or threatening or abusive behavior.
As always, if you have questions contact us!