Library Instruction
Research and Teaching Librarians support UNE students and help them develop the critical information literacy skills needed to select and evaluate sources for academic research.
Learning Outcomes
Our goal is that all UNE graduates achieve our outcomes for information literacy.
Information literacy instruction strengthens general education outcomes and boosts student learning. Students benefit from library instruction in their initial coursework as well as the introduction of specialized materials as they progress in their studies.
Classroom Instruction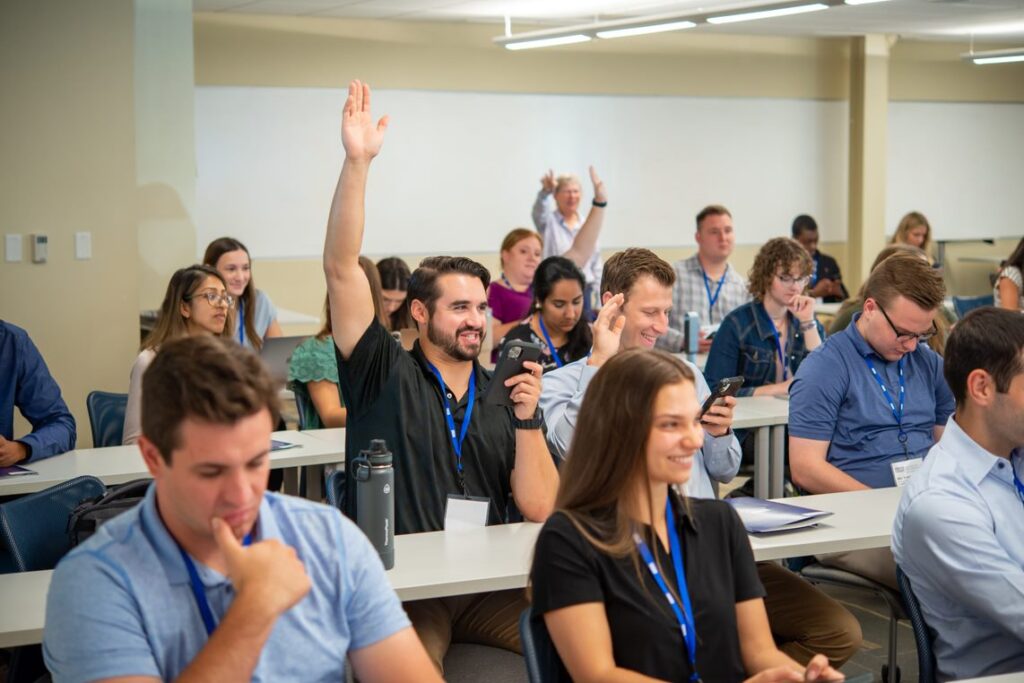 Information Literacy instruction helps students understand the different sources available to them, and what type of information can be found in each. Students will learn to critically evaluate the sources they find and select appropriate resources for their research.
We will work with you to design instruction that meets the needs of your specific course or assignment, or provides a generalized introduction to library research and our physical and digital spaces and resources. We can meet your students one-on-one, in small groups, or as class in our Biddeford campus library instruction lab, your classroom, or remotely. Instruction can be one-time or structured to support your course throughout the semester.
Instruction can include:
Basic introduction to library research
Critical evaluation of resources for relevance, currency, quality, bias, or other criteria
How to select appropriate resources for an assignment
Use of specific databases or other sources
Introduction to the benefits and use of primary source materials
Contact the subject librarian for your curricular area.
Online Instruction
Online Research and Teaching Librarian Cadence Atchinson can provide synchronous or asynchronous instruction to support online programs, create custom digital learning objects, and assist in the selection of electronic course materials, including quality Open Access Resources.
Special Collections
Education and Outreach Archivist Cathleen Miller can introduce your students to research using Primary Sources from UNE's unique collections and from other sources.
Guides & Tutorials
The library has guides and tutorials available on evaluating information sources and use of specific tools and research databases. We can also create video tutorials, class-specific playlists, guides and other resources tailored to meet the needs of your course.