Services for Visitors
Visitors are welcome between the hours of 8 a.m. and 5 p.m. daily. Holiday, vacation & summer hours may vary.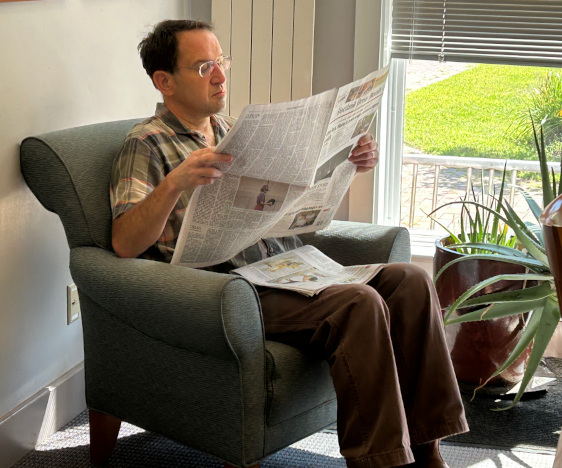 Our materials, spaces and services are intended primarily to support UNE students, faculty and staff. We reserve the right to restrict library access to current UNE ID card-holders at any time without notice.
Visitors are expected to respect our Library Use Policy. We will ask anyone who interferes with other patrons' use and enjoyment of the library or otherwise engages in distracting, disruptive, or harassing behavior to modify their behavior or to leave the library.
Library Materials
We participate in the Maine Reciprocal Borrowing Program; you can borrow eligible library items with a valid library card from a participating Maine library. UNE Library cards are not available for purchase.
Use of some materials in our special collections requires an appointment. Items on reserve, in our reference collection and our study rooms require a valid UNE ID card and are not available to borrow.
Online Resources
Access to our subscription online resources are restricted by license to those with a valid UNE login and password. Access is not available for purchase.
Computers & Wi-Fi
Computers on campus require a valid UNE login, but you can use our guest wireless network to connect to the internet using your own device. Printing is not available. If you are visiting to do research you may request guest access to a library computer.