Biddeford Campus Jack S. Ketchum Library

Study Spaces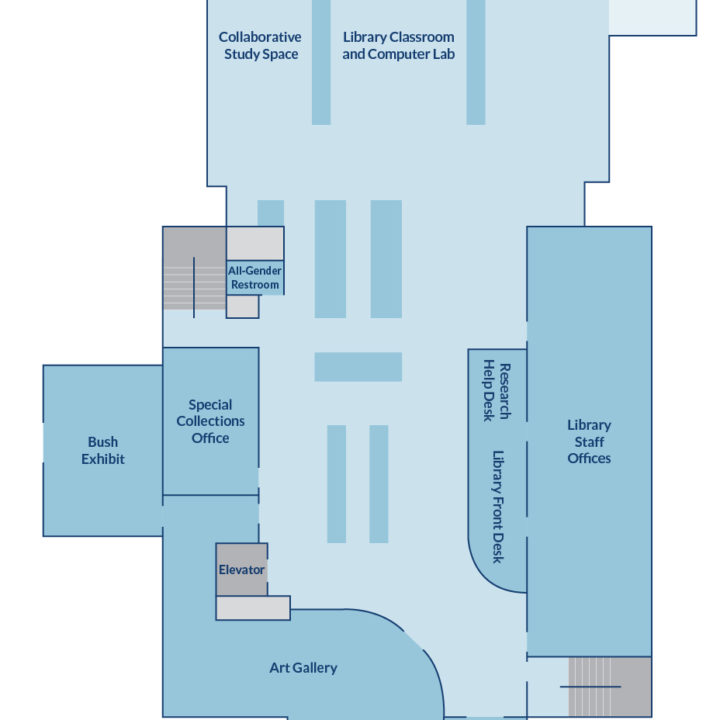 Biddeford Campus Library Maps
The Biddeford Campus library features three floors of study space.
Silent study is located on the upper level
Collaborative study spaces are available on the main and lower levels.
You'll find a mix of study tables, carrels, soft seating, adjustable-height and fixed standing-height study furniture.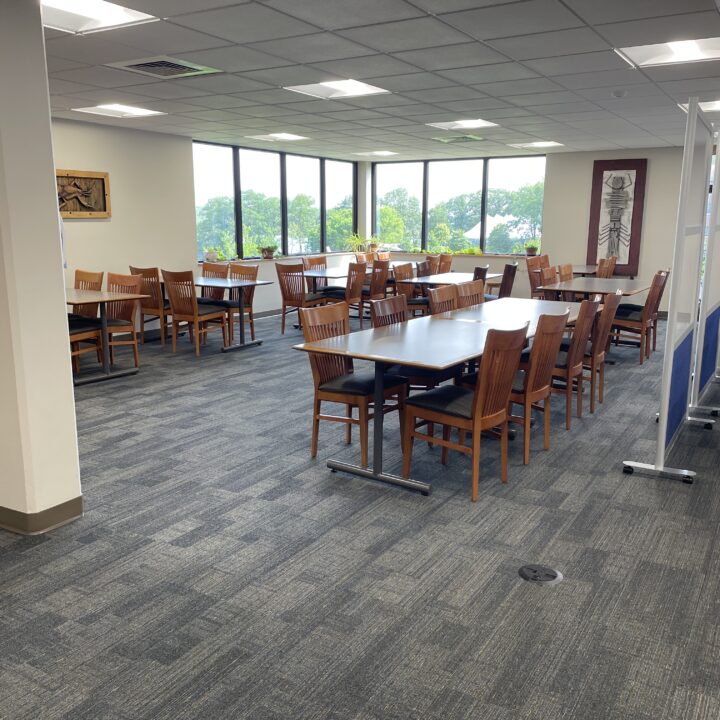 Our Study Spaces
Study Rooms
There are 8 private and group study rooms in the library, available first come, first serve.
24/7 Study Space
24-hour study space is available in the library lower level and has a black and white printer, microwave, hot and cold filtered water, and access to the Windward 365 Café for food and drink. Use your UNE ID card at the Bush Center front entrance or the back door opposite the Commons to access this space when the library is closed.
Meeting Spaces
The St. Francis Room is available for meetings, lectures, and events and contains video conference, presentation equipment, and a piano. The St. Francis room may be used as study space when not otherwise in use.
Art Gallery Spaces
The UNE Art Gallery at the Ketchum Library is located on the library main level and holds regular exhibits on artistic, cultural, and academic topics of interest to UNE. Gallery space can be reserved for meetings and events. The gallery is available as study space when not in use for events.
Maine Connection: The George and Barbara Bush Exhibit on the library main level can also be used for study.
Food & Drink
Food and drink are allowed. The Windward 365 Café in the library lower level is open 24/7 and serves Starbucks coffee, sandwiches, snacks and more. A microwave is available. Hot and cold filtered water is available on the main and lower levels.
Restrooms
Accessible restrooms are available on all three library levels. All-gender restrooms are located on the main and upper levels.
Printers, Computers & Technology
PC computers, black & white printers, and a multi-function copy/scan/fax machine are available.
Computers require a valid UNE login for use. Visitors may request guest access by appointment, or at the front desk during business hours.
Do not save your work to library computers! Downloaded files, personal settings, browser cache, and cookies are deleted when you log off. Use cloud storage such as OneDrive or Google Docs, or a USB drive to save your work.
The 24-seat library computer lab can be reserved for library instruction classes.
Software
All computers are equipped with basic software including Microsoft Office Suite as well as:
ArcGIS Pro
GeoGebra 5
IBM SPSS Statistics 27
Logger Pro
Maple
MATLAB R2022a
MySQL Workbench
Palisade DecisionTools Suite
RStudio
SimUText
SYSTAT 13
Texas Instruments Windows Driver Package
Contact UNE's Information Technology Services (ITS) with questions about campus computer software.
Printing
Students receive a 500 sheet print credit at the beginning of each semester. Learn more about printing on campus. Color and large format or volume printing is available at the copy center on each campus. Email copycenter@une.edu.
Questions & Help
If you have questions or need help with anything in the Biddeford Campus Library, see the staff at the library front desk or contact Access Services Librarian Ann Price.