Services for Faculty
Collections, services and spaces to support your teaching and scholarship.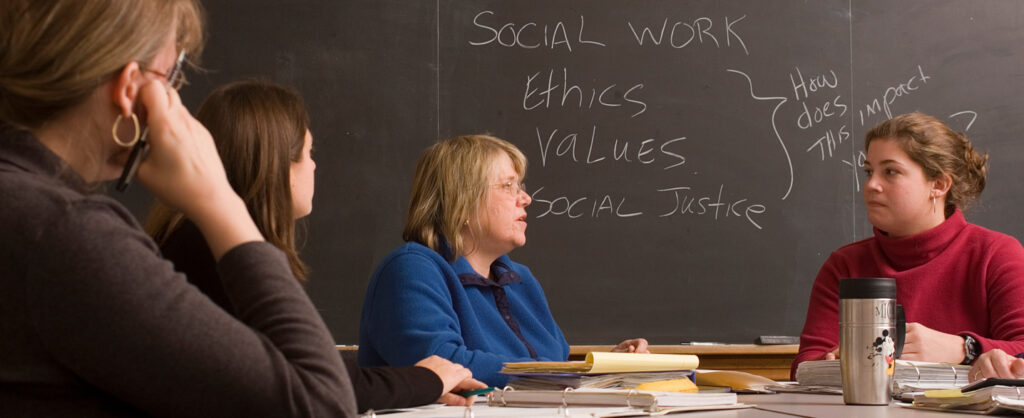 Teaching Support
Library Instruction

Research and Teaching Librarians help your students develop the critical information literacy skills they need to select and evaluate resources for academic research with in-class, in-library, or remote instruction.

Course Reserves

We make every attempt to place required reading materials on course reserve whenever possible, either as physical books for use in the library or as e-books. We welcome instructor copies in order to provide students with access to as many of their required materials as possible. See our Course Reserve Guidelines for details.

Affordable Course Materials

Your subject librarian can help you find course materials available in the libraries' collections, or which can be purchased by the library in electronic formats so your whole class can have access. We can also assist you with a search for high-quality open source resources.

Connect Students to Library Resources

We provide persistent links to library resources so you can seamlessly share content with your students without managing PDFs. This is important as PDF sharing can be prohibited in our subscription licenses. Plus, use by students contributes to the statistics we use to evaluate our collections and this helps us to provide you and your students with the most relevant resources.

Primary Sources & Special Collections

Invite Education and Outreach Archivist Cathleen Miller to introduce your students to research with primary sources and connect them to the rich contents of our archival collections.

Services for Students

We support student learning with our collections and research assistance services, including tutorials on research skills, evaluating sources, effective searching, formatting and managing citations, and individual research help. See our services for students and services for online students for more detail on how we can help.
Research & Scholarship Support
Finding Materials

We are committed to providing the resources you need for your scholarship. Request anything to which we do not provide access in our collections or subscriptions through Interlibrary Loan or contact us about purchase options. We can also assist with literature searching to support your research.

Publishing Support

We can help you assess impact factors, evaluate the legitimacy of an unfamiliar journal, and avoid predatory publishers as you consider submission or editorial work. We can also help with fair use assessment and questions about copyright. Contact Scholarly Communications Research & Teaching Librarian Sonya Durney for assistance.

Open Access

Our institutional repository DUNE: DigitalUNE is available to all UNE faculty as an open-access publishing platform for your work. Contact Digital Access Librarian Bethany Kenyon for more information.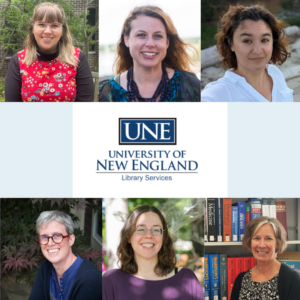 Subject Librarian
Your subject librarian is here to support your research and teaching needs. We can collaborate with you on collections development, attend faculty meetings to present on resources or issues, and provide individualized library and information literacy instruction to your students. Learn more about our classroom teaching services.
Questions & Help
If you have questions on this, or another, topic, contact a librarian for help!