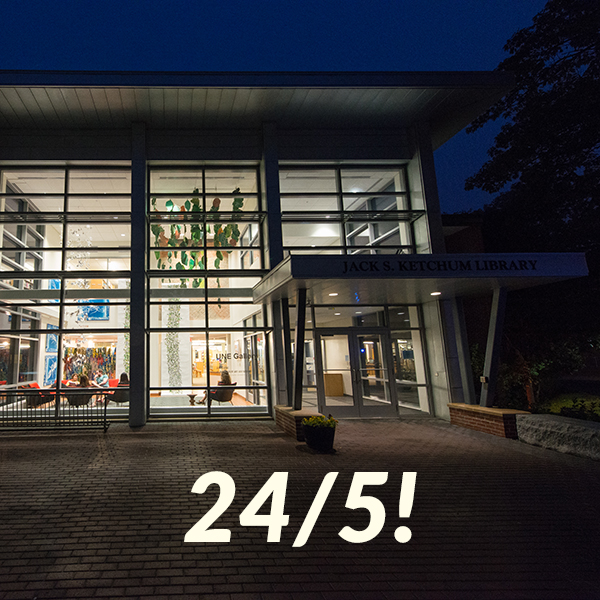 Beginning Monday, September 16, UNE libraries on both campuses will be open 24 hours a day, 5 days a week!
The libraries' usual schedule will be: open at 8 a.m. on Sunday morning and remain open until 10 p.m. Friday night. Saturday hours will be 8 a.m. – 10 p.m.
Don't forget: A valid UNE ID card is required to access the Portland campus library 6 p.m. – 6 a.m. and the Biddeford campus library Friday – Sunday, 11 p.m. – 6 a.m.