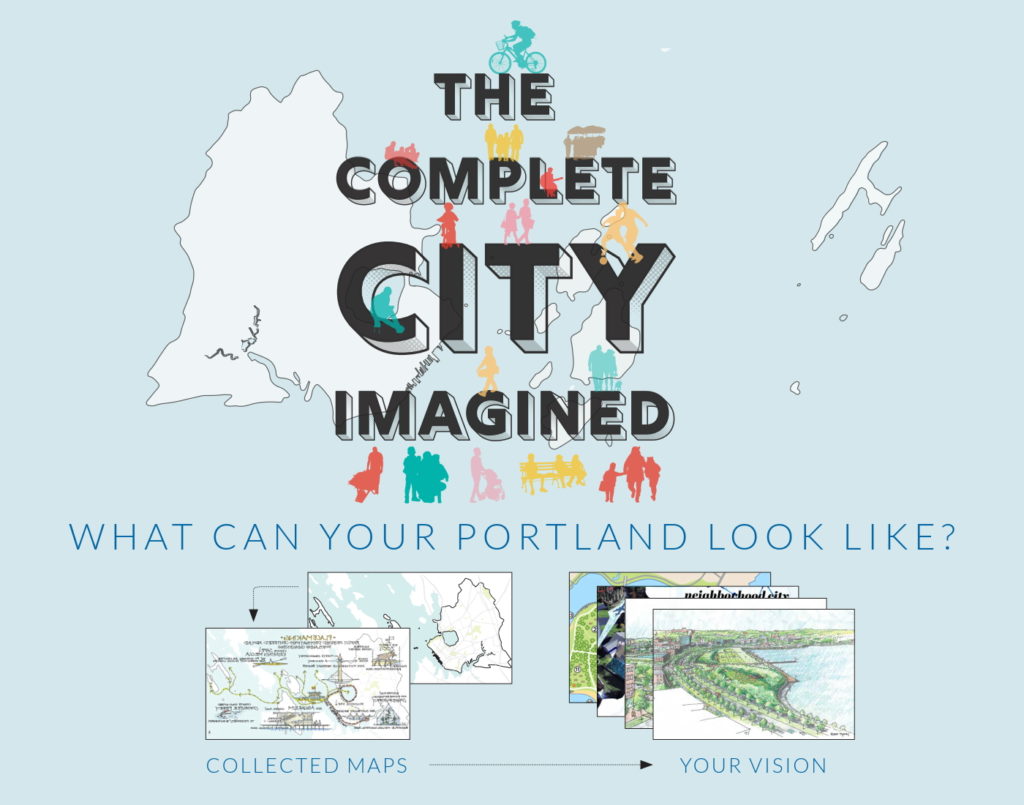 The University of New England, in coordination with the Portland Society for Architecture (PSA), is celebrating a collection of maps representing the city of Portland's past and future possibilities in a new exhibition, The Complete City: Imagined, at UNE's Portland Campus Art Gallery (716 Stevens Ave).
This community-focused exhibition will include displays of historic maps of Portland from the Osher Map Library, maps from the "Mapping Portland: The Complete City," project, and submissions from the PSA's inaugural design competition, "The Complete City: Imagined," which invited the public to use blank maps of Portland as a vehicle for transforming ideas into compelling images that help define what it means to be a complete city.
The exhibition, which runs from October 24, 2019, to January 31, 2020, aims to spark action and to inspire citizens to actively participate in shaping their built environment. PSA's vision for the future of Portland is one in which citizens have a deep and personal investment in their local and greater community, with the agency and knowledge to create meaningful change.
In conjunction with the exhibit and in partnership with UNE's Center for Global Humanities, UNE will host a seminar titled "The City: Sensed, Imagined and Realized" on November 4. Tim Wallace, former cartographer for The New York Times, will speak at 6 p.m. in Innovation Hall on the Portland Campus. A reception preceding the event begins at 4 p.m. in the Art Gallery.
The exhibition and all related events are free and open to the public.