Sanctuary: Carrie Scanga and Emily Rapp Black
January 15, 2020 - May 15, 2020
Biddeford Campus Art Gallery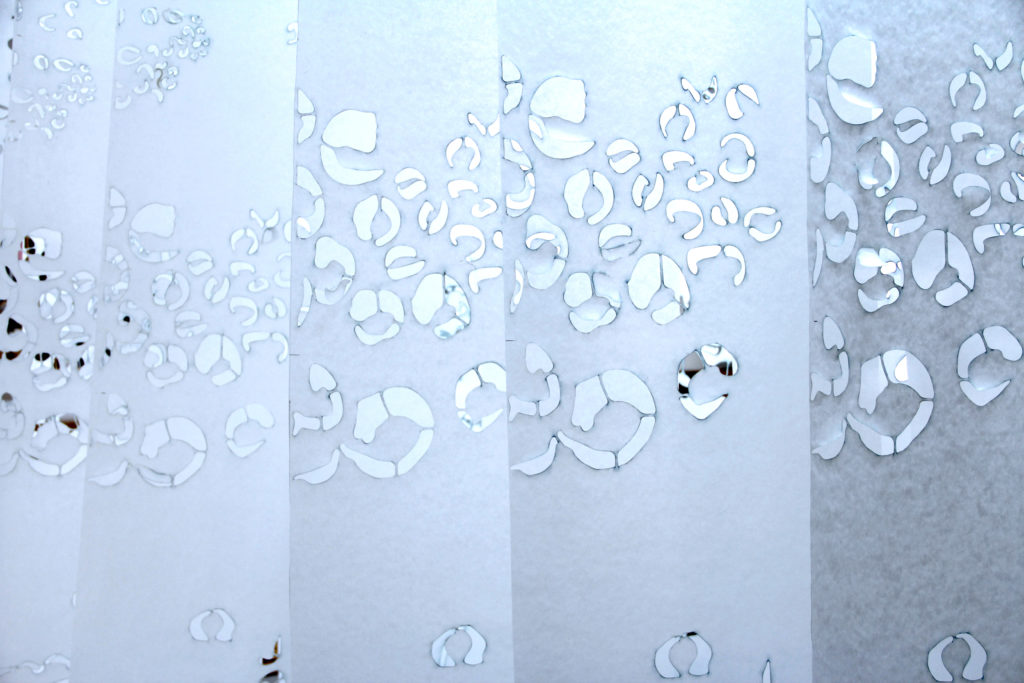 SANCTUARY is a traveling art installation to be exhibited in medical centers, hospitals, art galleries, and academic sites across the US. Writer Emily Rapp Black, and artist Carrie Scanga, will interpret viewers' stories of medical circumstances in visual and textual forms in an ever-changing paper installation accompanied by written text. In each venue, viewers are invited to record and submit their stories within the immersive installation. After each venue, Scanga and Black will dismantle the sculpture and read/listen to all submitted stories, identifying moments of rupture, healing, working-through, and/or peace.

Based on viewers' submissions, the collaborators will change both the paper structure of the installation and the textual accompaniment. Blacks' accompanying essays will provide intellectual context by interweaving viewers' submitted stories with trauma theory, philosophy, and personal experience. All submissions will be kept anonymous. SANCTUARY is a living installation, a space that hears experiences of those working in, admitted to, or visiting medical centers. It seeks to have communal, cultural, and intellectual impact.

Medical conditions often create feelings of isolation; by comingling two powerful modalities—visual and textual–SANCTUARY actively reverses such isolation. The changing installation echoes the idea that collective storytelling acts as a dynamic vehicle for individual and social change. SANCTUARY demonstrates new ways of thinking about peoples' life experiences that involve medical care, moving beyond commonly-used terms such as "survival" and "resiliency." Rather than viewing recovery as the end goal, our project encourages medical conditions and recovery to co-exist, giving visual and verbal forms to both processes.
Organized for UNE by Cally Gurley
UNE Ketchum Library Gallery, Biddeford Campus, January 15 – May 15, 2020.