April is Earth Month! New knowledge can lead to climate positive action. We invite you to stop by UNE Libraries on both campuses to check out our ongoing The United Nations' Sustainable Development Goals (SDGs) display and peruse the book titles we have available to deepen the UNE community's understanding of the issues highlighted in the UN SDGs. This book display was created in partnership with UNE North.
The United Nations' Sustainable Development Goals (SDGs)
SDGs are the world's shared plan to end extreme poverty, reduce inequality, and protect the planet by 2030. These goals articulate challenges and changes to society, including the evolving nature of the economy, the workforce skills needed to succeed in a shifting job market, advances in technology, the changing nature of information, transformations in education and learning approaches, and rapid demographic shifts occurring in communities. All issues identified in the SDGs have underlying information components; they presume the ability of individuals to access, engage with, and use information. As trusted institutions, libraries can play a key role in helping communities meet these goals by providing access to information and space for community conversations.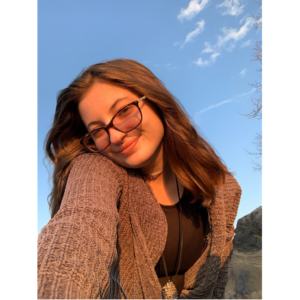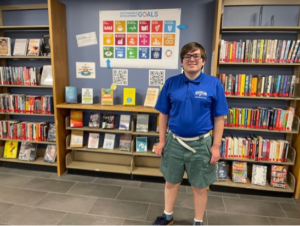 Student Driven
We'd like to thank library student assistants Tessa Rock and Marc Millette for curating our display. Both are Marine Science majors; both are superstar library workers! They have been ordering books and switching out the SDG goals to keep the display engaging and fresh. Tessa shared that she loves both reading and sustainability, and this project allowed her to combine the two to help bring something new and insightful to the library!
Thank you, Tessa and Marc. Be sure to stop by the Library and check out a book on the SDGs.