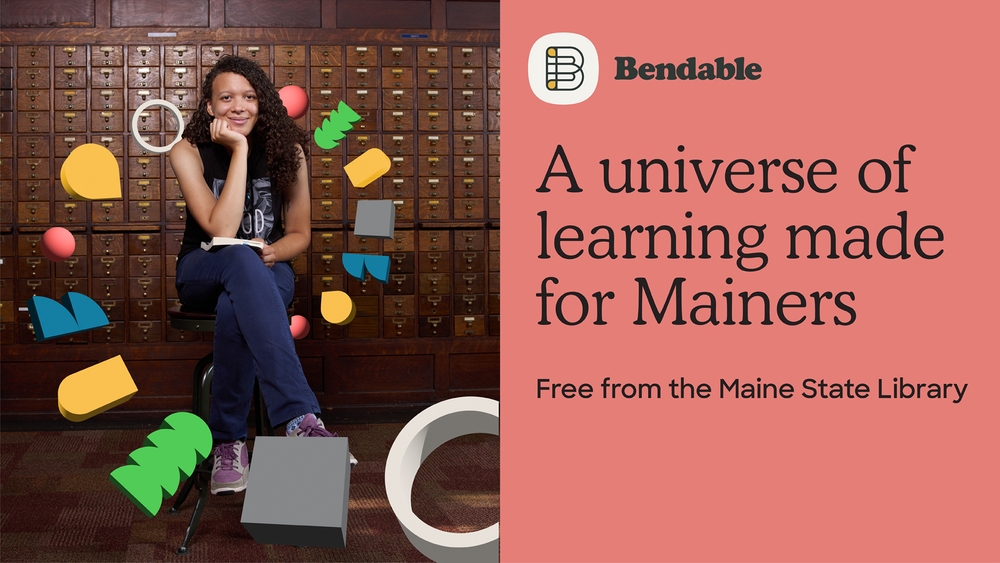 We are very excited about Maine's new lifelong learning platform Bendable Maine. The Maine State Library has curated content tailored to the interests of, and in many cases created by, Maine residents. Includes resources for learning hundreds of languages, technology, cooking, crafts, local history and ecology, personal finance and more.
A few examples of the hundreds of courses available to you:
Food as Medicine: Preventing and Reversing Chronic Disease
Improving your Athletic Perfomance in Eight Weeks with Plyometrics
Conflict Resolution
Using Poetry to Explore Mental Health
Investigating Maine's Lighthouses
Exploring Baxter State Park
Intro to Garment Sewing
Beginning Guitar
Red Hope Cipenuk and Wabanaki Knowledge Mobilization in Inmobilizing Times
Spanish for Healthcare
Delving into Racism
Plant identification
Storytelling for Social Change
Share your Knowledge
Bendable is a community resource; consider sharing your area of expertise with your fellow Mainers by contributing a module.