Never fear! Your subject guide is safe. On the previous library website, there was a long list of subjects near the bottom of the page: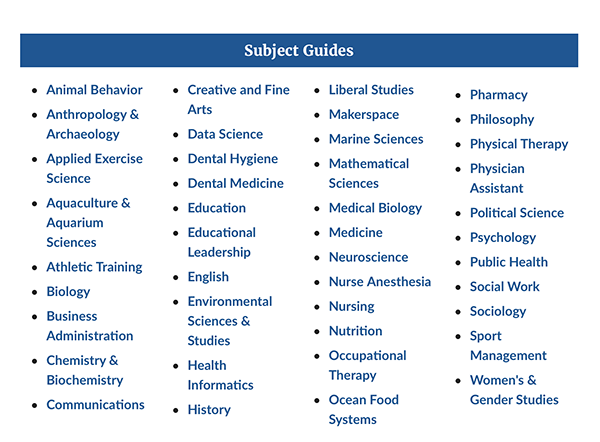 Now, simply click the teal button that says "Research by Subject" and you will be directed to the same list of subjects you know and love: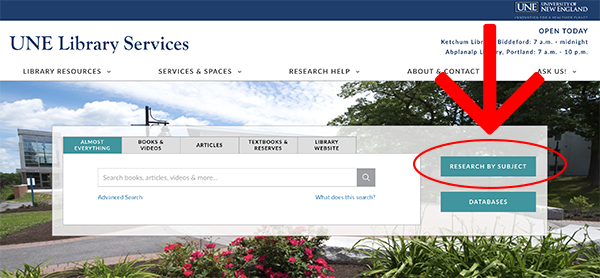 As always, librarians are here to help!
Questions and Help
Undertaking a Systematic Review is a rewarding yet time consuming and intense endeavor. UNE Library Services' Research & Teaching Librarians will gladly assist with search tips, database options, and helpful resources. However, at this time, there are not enough staff resources to provide a Librarian as a member of a Systematic Review Team.