Mid-Century Maine Women Writers
November 6, 2020
5:00 pm
Online
This event is part of a project at the University of Maine at Augusta "Maine's Mid-Century Moment," which is funded by the National Endowment for the Humanities.
Register for the webinar
You will receive a link the day before the event.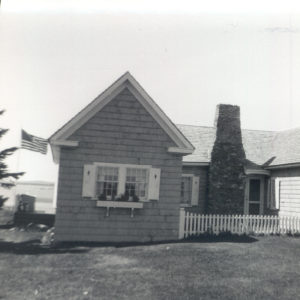 Highlighting the work of three Maine women writers, this panel will explore how these women's writing engaged with Maine as place and with the social constructs of the mid-Century period.
Ellen Taylor will present on Elizabeth Coatsworth, a best-selling children's book writer, poet, novelist, and essayist on rural Maine living. Very popular during her lifetime, she won the Newbery award for her children's book The Cat Who Went to Heaven (1930) and wrote over ninety books between 1910 and 1976. Taylor will discuss her archival findings in the Maine Women Writers Collection as they relate to Coatsworth's travels in the Far East and their influence in writing her celebrated children's book.

Joseph Conforti will discuss Mary Ellen Chase, who was born and raised in Maine. The author of over thirty books, she wrote a great deal of Maine-based fiction, including the bestselling novel Windswept (1941). In a 1936 interview in the Portland Sunday Telegram, Chase declared that she wrote "largely because I want to acquaint others with the background of Maine life, with the splendid character of Maine people, and with the unsurpassed loveliness of Maine fields, shores, and sea."

Lisa Botshon will give a talk entitled "Katharine Butler Hathaway: The Queer Modernism of The Little Locksmith." The first excerpt of Katharine Butler Hathaway's enduring 1943 memoir The Little Locksmith was published in the Atlantic Monthly in 1942. The account of the ways in which this diminutive woman, who had been indelibly marked by spinal tuberculosis as a child, was able to liberate herself from conservative ideas about female autonomy, sexuality, and art through the purchase of a house in Castine, Maine, resonated with readers worldwide. This talk will consider how her memoir demonstrates that radical modernist ideas can be created in the rural reaches of Maine through, in part, building upon earlier iterations of queer New England women's culture.
Presenters:
Lisa Botshon, Professor of English, University of Maine at Augusta
Joseph Conforti, Distinguished Professor Emeritus, University of Southern Maine
Ellen Taylor, Professor of English, University of Maine at Augusta
Jennifer S. Tuttle, Professor of English and Director of the Maine Women Writers Collection, UNE (moderator)

We are grateful to the UNE Women's and Gender Studies Program and the Departments of English and History & Philosophy, now in the School of Arts and Humanities, for cosponsoring this event.