American Breakdown: A Conversation with Jennifer Lunden
September 28, 2023
6:00 pm - 7:30 pm
Online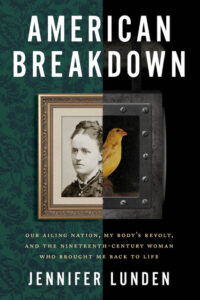 Online on Zoom and livestreamed on une.edu/live; free and open to the public
This event will celebrate the publication of Lunden's book, American Breakdown: Our Ailing Nation, My Body's Revolt, and the Nineteenth-Century Woman Who Brought Me Back to Life (Harper Wave 2023), and will include a reading, facilitated conversation, and Q&A.
American Breakdown is a Silent Spring for the human body. This wide-ranging, genre-crossing literary mystery interweaves the author's quest to understand the source of her own condition with her telling of the story of the chronically ill 19th-century diarist Alice James—ultimately uncovering the many hidden health hazards of life in America.
Co-Hosted by the University of New England's Maine Women Writers Collection and School of Social Work.
---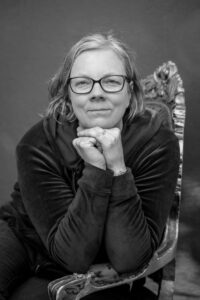 Jennifer Lunden's essays have appeared in Creative Nonfiction, Orion, River Teeth, DIAGRAM, Longreads, and other journals; have been selected for Pushcart Prize XXXVII: Best of the Small Presses and several anthologies; and have been recognized as notable in Best American Essays. Lunden has been awarded grants from the Maine Arts Commission, the Money for Women/Barbara Deming Memorial Fund, and the Canada Council for the Arts, and was the 2016 recipient of the Bread Loaf-Rona Jaffe Foundation Scholarship in Nonfiction. A Licensed Clinical Social Worker (LCSW) and former therapist, she was named Maine's Social Worker of the Year in 2012. She and her husband, the artist Frank Turek, live in a little house in Portland, Maine, where they keep several backyard chickens, two cats, a Great Dane, and some gloriously untamed gardens.